The legendary Toyota Land Cruiser hardly needs an introduction, but this Royal Blue 1988 FJ62 offered for sale by private party in Santa Barbara for an asking price of $33,900 is a tremendous example of the vaunted 60 Series in rust-free, highly original form. And, its new caretaker can rest assured that it's a reliable classic, given that it comes complete with an extensive recent service record.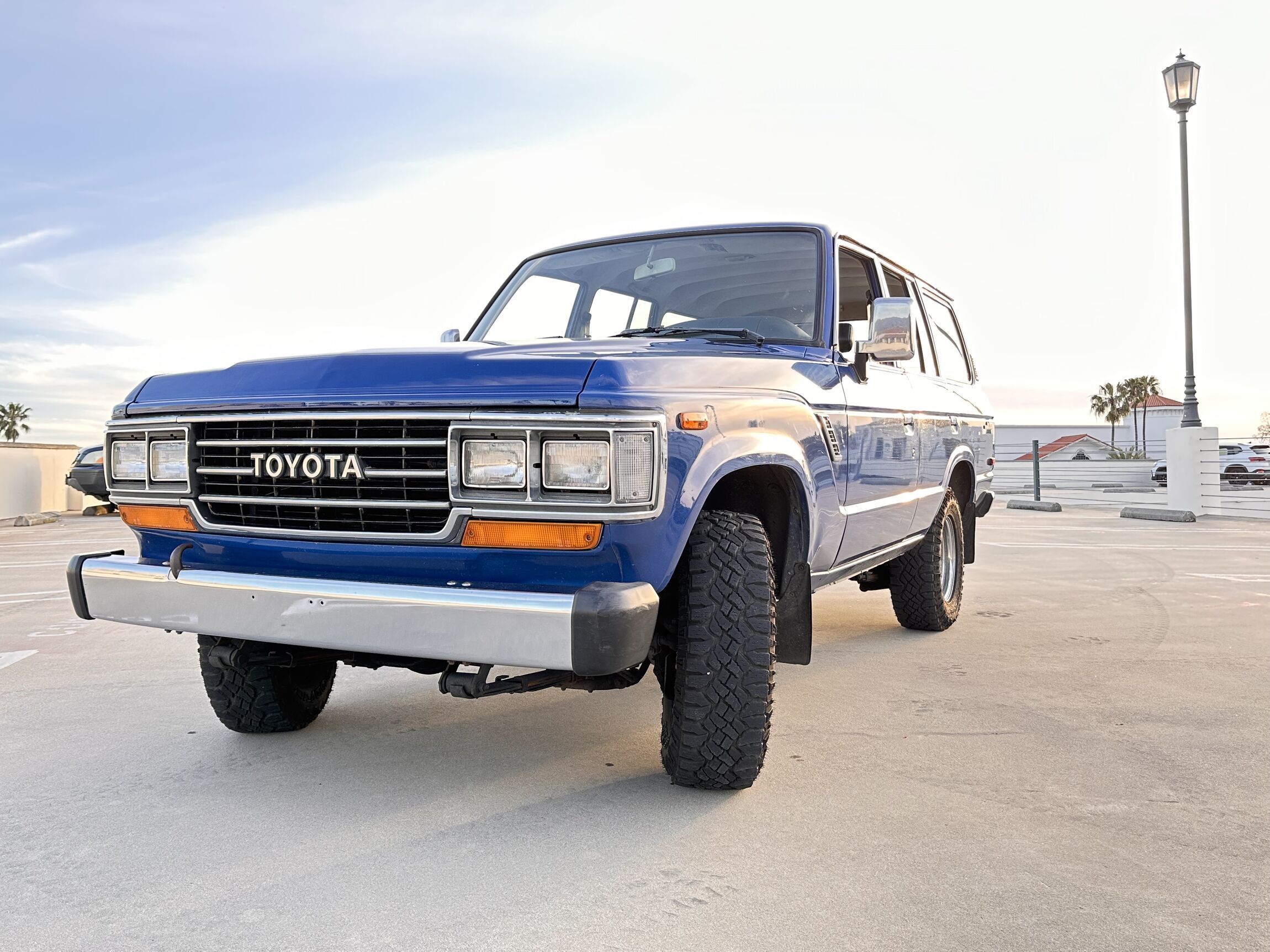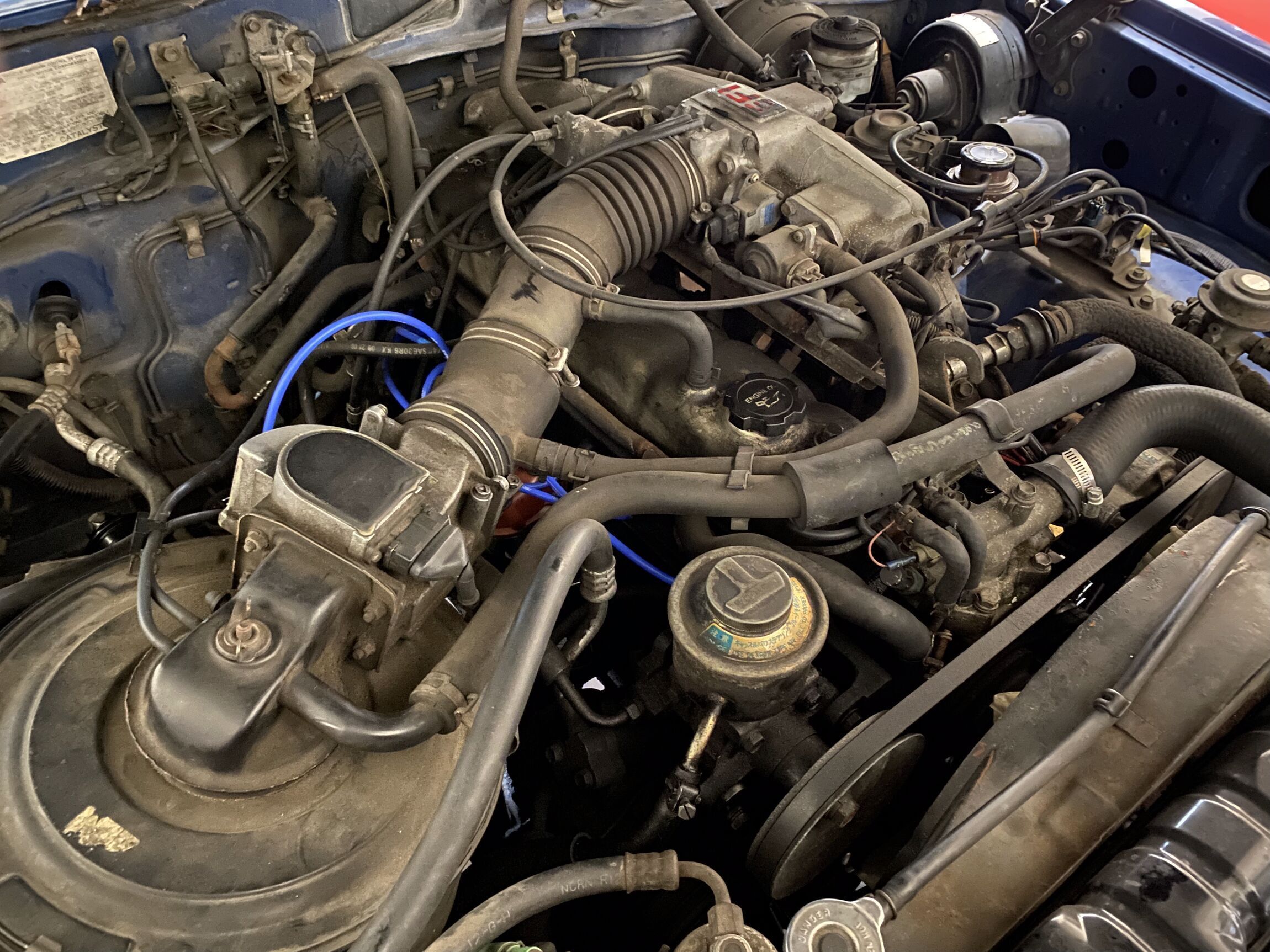 About The Toyota Land Cruiser FJ62.
The 60 Series Land Cruiser debuted in 1980 across the globe as a four-door wagon with the same proven off-road utility of prior generations, but with new, upgraded features like air conditioning and more robust interior trim to stay competitive in a growing SUV market.
The original entrant to the 60 Series line was the FJ60, which was offered until 1987. A mid-cycle refresh was offered for the 1988 model year: the FJ62. The old 3F carbureted  4.2L I6 was replaced by a 3F-E fuel-injected 4.0L I6, adding both power and fuel efficiency. Additionally, the FJ62 offered dual headlights on each side, power windows, and power locks.
What is a Toyota Land Cruiser FJ62 Worth?
Values for the FJ62 Land Cruiser have proven resilient well past the pandemic, with a current moving average of just under $35,000, per data aggregated by CLASSIC.com.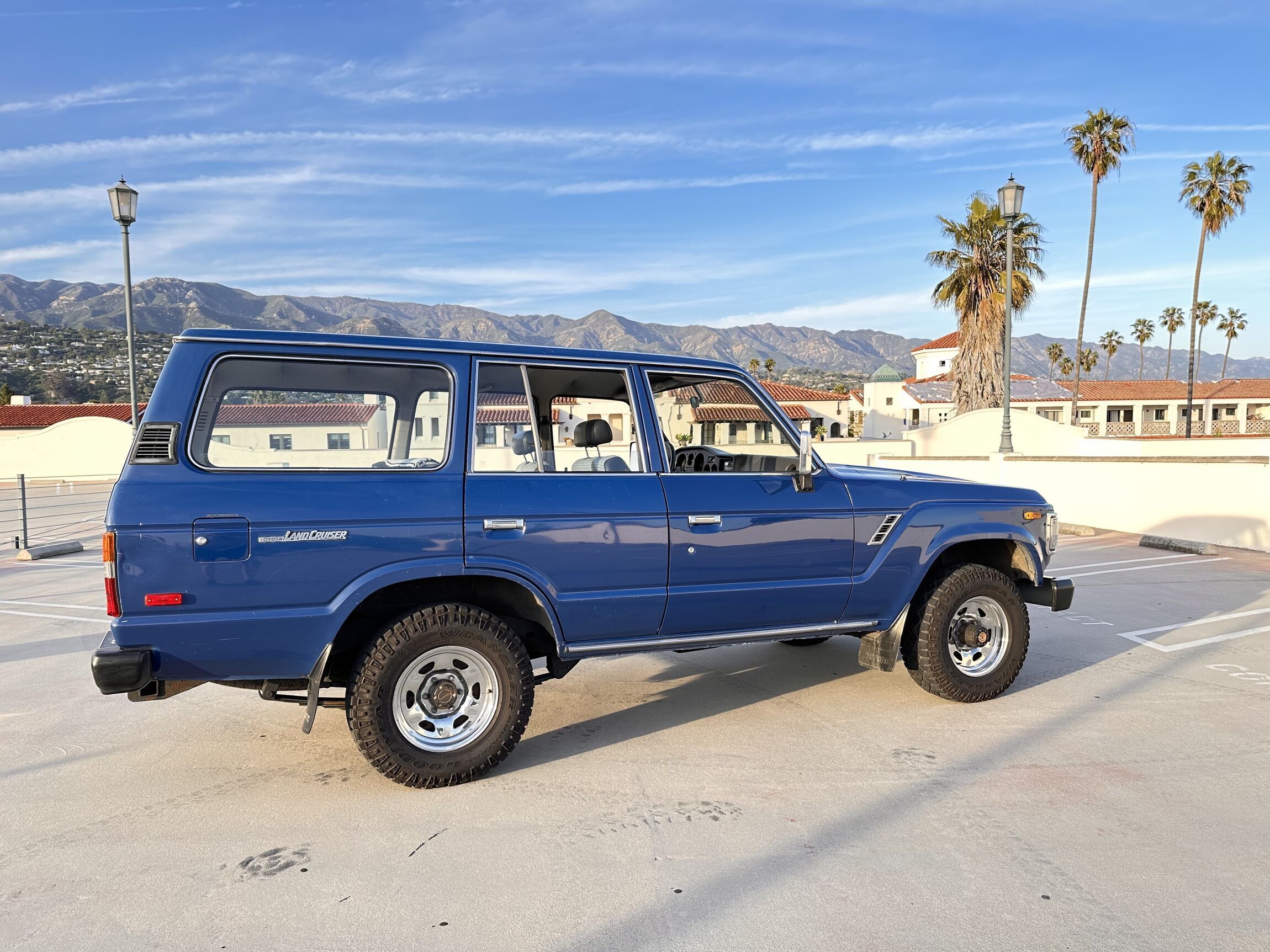 Specifications & Features:
This stunning FJ62 is offered in mostly original condition inside and out, with the seller completing a comprehensive cycle of service and maintenance.
HIGHLIGHTS:
180k Miles (TMU)
3F-E 4.0L I6
4-Speed Automatic Transmission
Dual-Range Transfer Case
Royal Blue Exterior
Power Windows
Power Locks
Four Square Headlights
3,500 lb. Towing Capacity
RECENT SERVICE:
Replaced spark plugs and ignition cables
Installed new cap and rotor
Checked timing and replaced the fuel filter
Replaced speedometer cable
Replaced air filter
Replaced ignition wire set
Replaced thermo time switch
Installed new transducer
Installed EGR transducer
Changed oil and filter
Lubed suspension and steering
Checked all fluid levels
Inspected battery, brakes, lights, belts, exhaust system, wipers
Set tire psi
Tested cold start system
Drained and refilled transfer case fluid
More Featured Trucks & 4x4s.
Like this one, but not sure if it's exactly right for you? Perhaps one these other amazing featured trucks and 4x4s for sale might be just the one for you.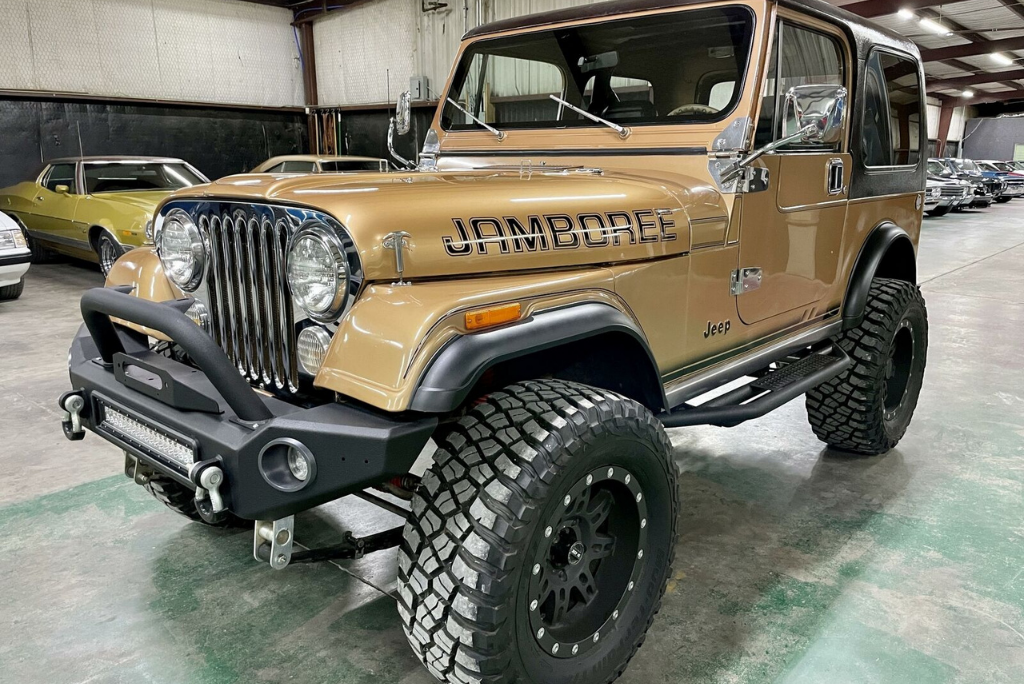 This rare version of the legendary CJ-7 series from PC Classic Cars is one you've got to love, even if you aren't a gold fan (we are).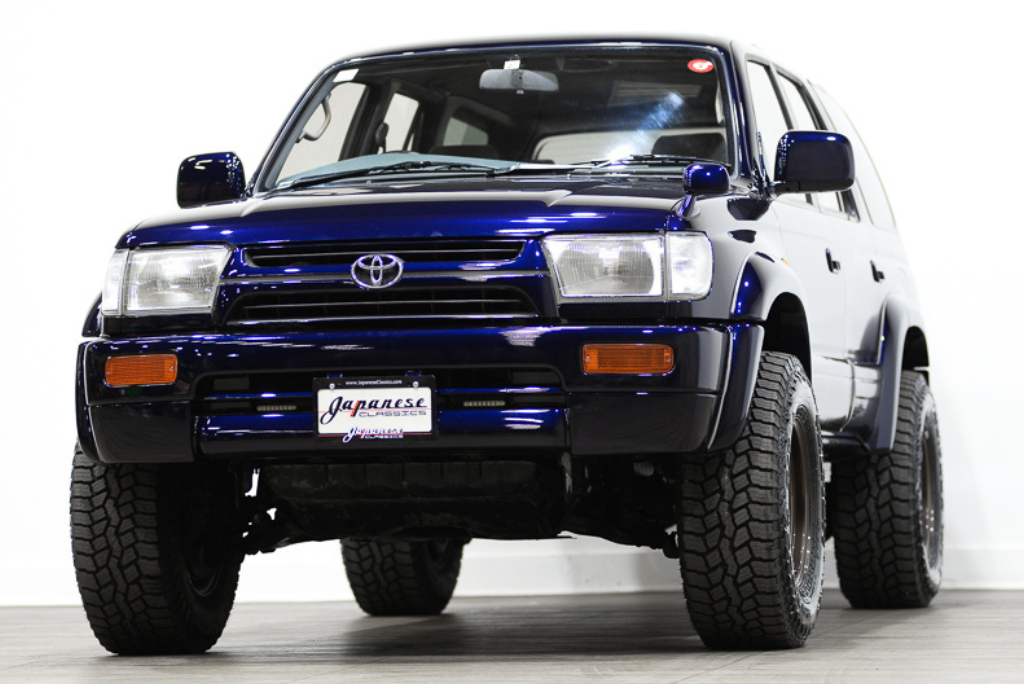 :: SOLD!:: For sale by Japanese Classics in Richmond, VA is this absolutely cherry 1996 Toyota Hilux Surf SSR-G V6. With a body that's in excellent condition, brand new Blueprint (8×8) paint that you could dive headfirst into, and a relatively low 148k mi, this RHD 3rd gen Japanese 4Runner is a deal at just $20,995. Drop in, shoot the barrel and GET PITTED.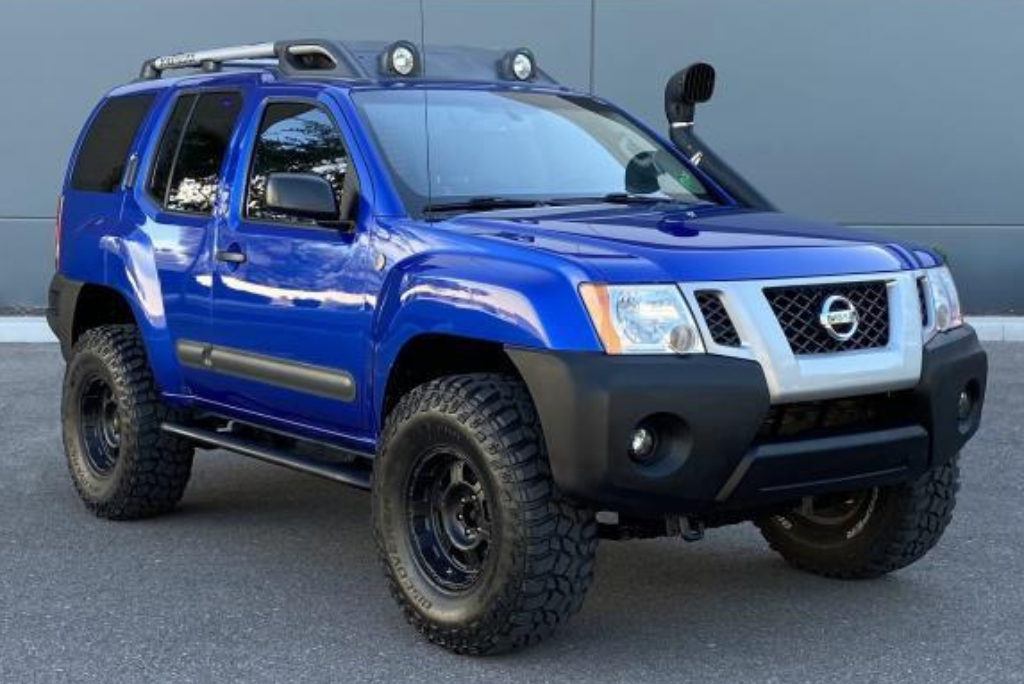 The beauty of the Xterra is without a doubt its rugged simplicity. If that's what you're looking for in a compact SUV, this one from The Car Connection should tickle your fancy.