Since 1903, the Ford Motor Company has been bringing the thrills of automotive ownership to the masses with vehicles that embody the spirit of practicality, affordability, innovation, and excitement. Iconic models like the Model T, GT/GT40, Mustang, Bronco, and F-Series trucks are some of the most beloved cars, trucks, and SUVs to ever hit the automotive market.
But around Fourbie Exchange, its the ones designed to take on the rigors of off-road duty that make us the most excited - and Ford has no shortage of trucks and SUVs built to task.
FORD MOTOR COMPANY: A 4X4 LEGACY.
The first factory-equipped Ford 4x4 was offered for sale for the 1959 model year in the F-Series trucks, but Ford had partnered with U.S.-based drivetrain component manufacturer Marmon-Herrington as far back as 1935 to outfit Ford models with 4-wheel drive for military and industrial use.
By expanding accessibility to 4-wheel drive for civilians (and beating chief domestic rival Chevrolet in the process), Ford positioned themselves and an innovator in the truck and purpose-built SUV market, going head-to-head with other manufacturers like Jeep, GMC, and Dodge.
Over the decades, Ford has proven to be the benchmark for tough and rugged trucks, offering a full range of options like the Ford F-150, F-250, F-350, Ranger, and Maverick. Plus, Ford has pushed the envelope by integrating their off-road and overland capabilities into SUVs like the Bronco and Excursion.
Ford's massive market and inherent capabilities have drawn attention of aftermarket outfitters, offering a range of support for modifications to suspension, power, braking, steering, aesthetic, gearing, protection, and more. Today, whether you're buying a classic or new Ford, there are no shortage of options to customize your rig and make it into the on- and off-road adventuremobile of your dreams.
THE BEST PLACE TO SELL YOUR FORD.
Sell your Ford on Fourbie Exchange, the best and biggest off-road and overland truck and SUV classified community.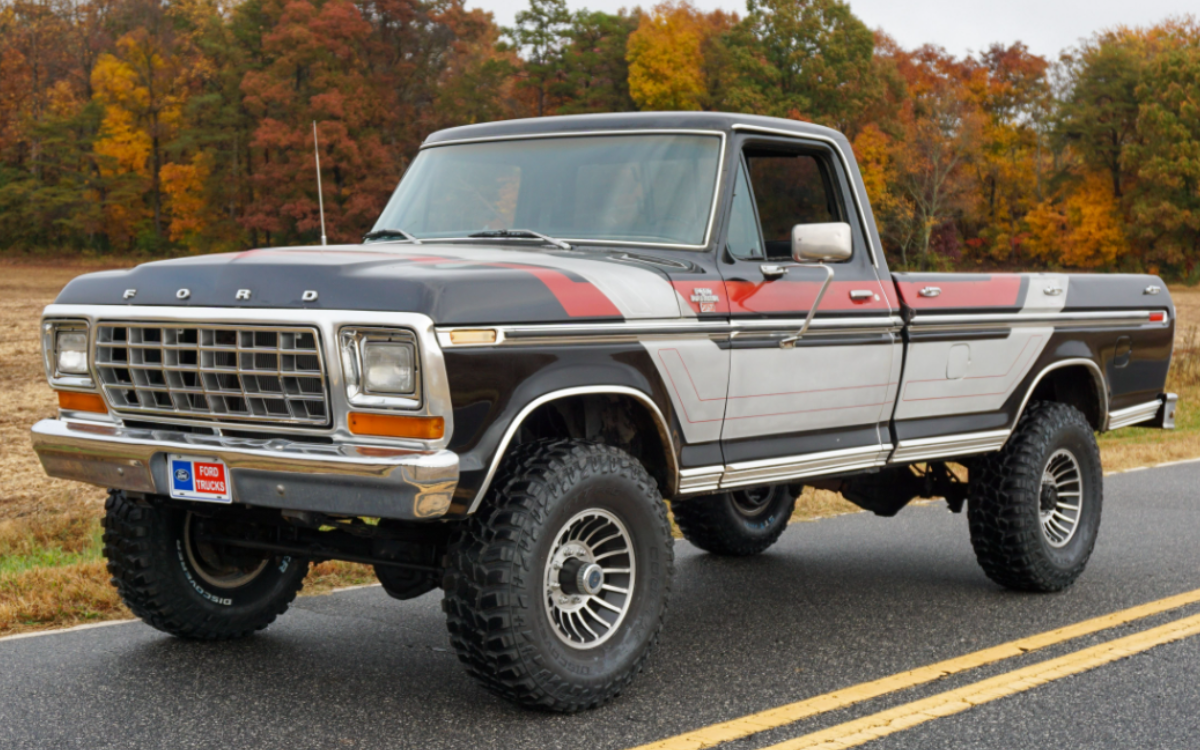 Finding a Dentside F-350 4×4 is hard enough in and of itself. But coming across this '79 Ford F-350 in Ranger XLT trim with Cruisaire appearance package elevates this classic cruiser to a new altitude. You won't want to miss it.
Subscribe to receive a free weekly email digest with the best for-sale trucks, 4x4s, and SUVs, news, and special giveaways.