With the last Ford F-100 rolling off the production line for good for the 1984 model year, the 7th Generation Ford F-150 took the crown as the smallest truck in the F-Series line. But with a 5.0L Electronic Fuel Injected Windsor V8 and 7,400 lbs. towing capacity, this F-150 is no small fry.
Offered for sale by Vanguard Motor Sales is a pristine, 28k-mile 1986 Ford F-150 XLT Lariat for $49,900. This honestly might be one of the cleanest original-spec classic Ford trucks for sale that we've featured - and boy, it's a gem inside and out.
Read on for the background, specs, and details.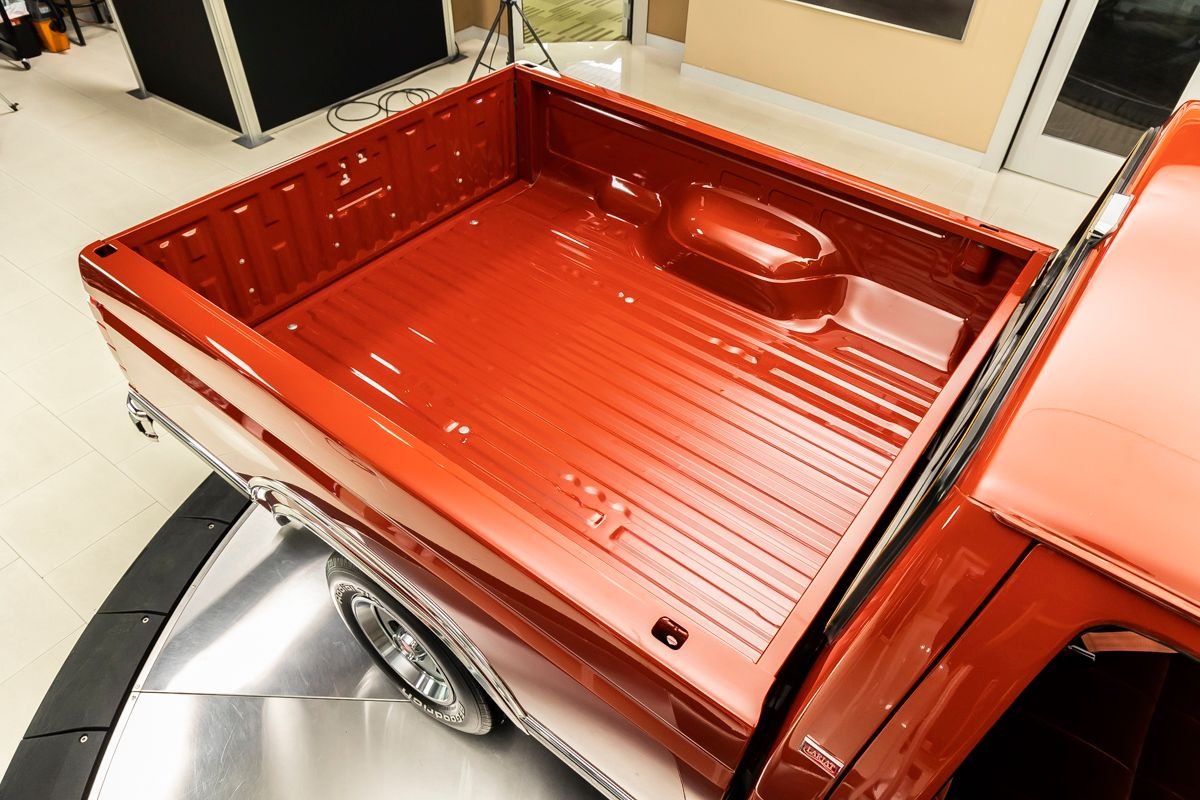 7th Generation Ford F-150.
The 7th Generation of Ford F-Series trucks designates those produced from 1980 to 1986. It was a pivotal period for the F-Series, introducing critical changes to the aesthetic and mechanical DNA that would influence the line through the late 90s.
For 1980, Ford introduced a long-overdue redesign of the F-Series truck. In as a new chassis, a new body, and a squarer body and grille, helping improve both aerodynamics and increasing fuel efficiency. From 1980-1986, you could purchase your new Ford truck with one of thirteen (!) engine options, including two I6s, one V6, and ten V8s. Notable engine options for the 7th Generation were a 6.9L International Harvester diesel (the first time Ford offered a diesel engine in their trucks), the monsterous, high-output 5.8L V8, and an Electronic Fuel Injected 5.0L V8.
During the 7th Generation, the F-100 was finally squeezed out, as the success of the F-150 and the new Ranger, introduced in 1982, rendered the long-running model redundant.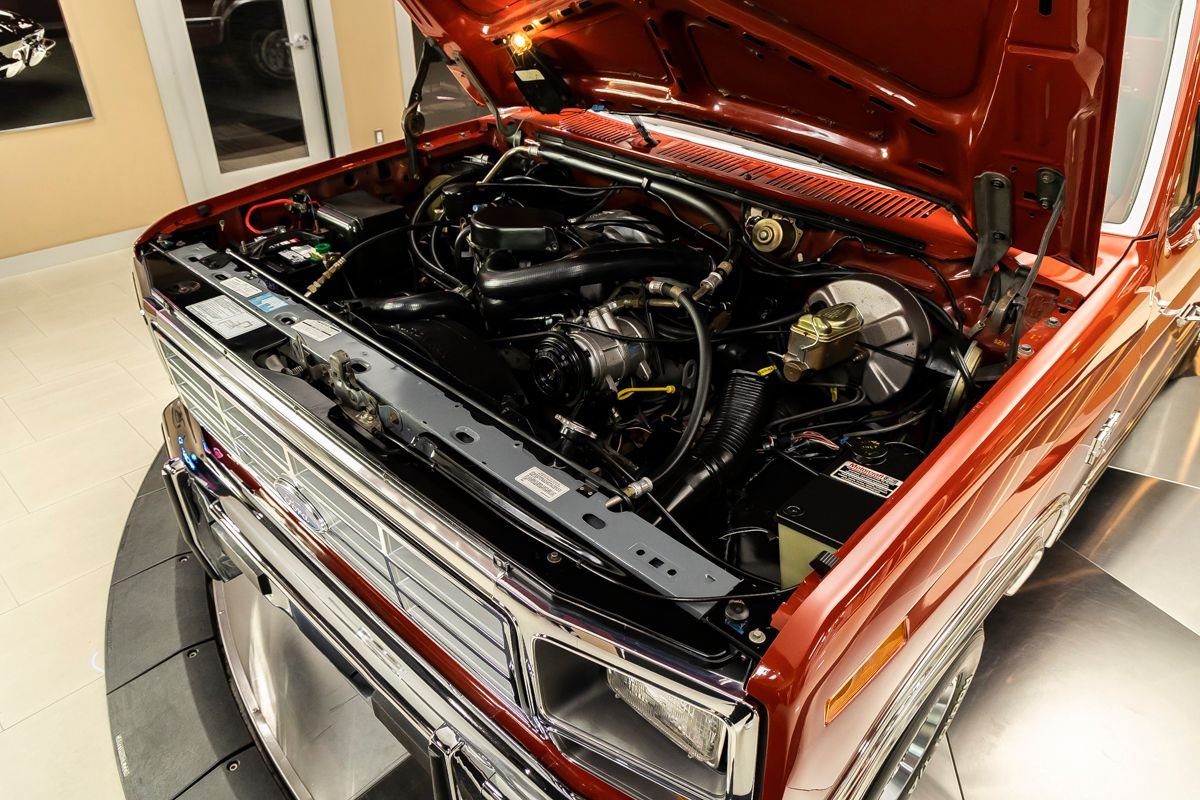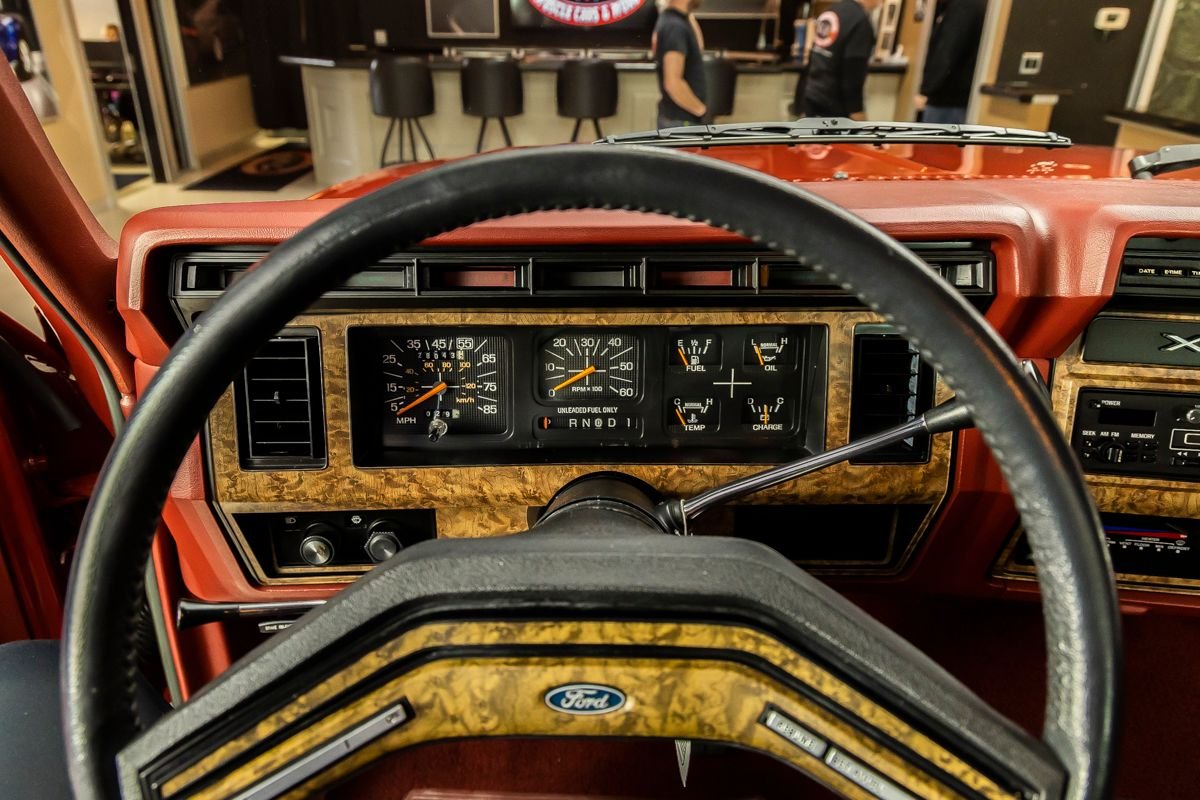 You could purchase your 7th Generation in a number of trim options, but the XLT Lariat was the top-of-the-line option that, for 1986, featured a standard chome grille, lower bodyside molding, "XLT" and "Lariat" badges, rich cloth seating, wood trim, and soft-wrapped steering wheel.
Buyers of an F-Series equipped with an automatic transmission could add an optional automatic overdrive for improved fuel economy. Further, overall ride comfort was improved by independent front suspension for the 4x2s and for 4x4 F-150 and F-250.
More and more 7th Generation F-Series trucks have hit the market in the last 1-3 years, consistent with the boom in interest in classic trucks, particularly those from the 80s/90s. But with a generally approachable overall cost, collectors would be wise to grab solid inventory sooner rather than later.
How this 1986 Ford F-150 only sports 28k original miles, we'll never know. But we love it. It's an exceptionally-maintained Bright Canyon Red example with color-keyed Canyon Red interior. From what we can surmise, there's limited, if any, blemishes or imperfections to the dash, knitted vinyl bench, headliner, bed, engine bay, or metal. It's powered by the venerable 302 Windsor V8, a solid towing engine that nicely balanced power and economy thanks to multi-port Electronic Fuel Injection.
HIGHLIGHTS: 
Ford 5.0L Windsor small-block V8
Multi-port electronic fuel injection (EFI)
4-speed automatic transmission
28,043 original miles
15 in. wheels and BFGoodrich Radial T/A Tires
Knitted vinyl bench seat
Chrome rear step bumper
Chrome front bumper / grille
Handling Package
Headliner & Insulation Package
Digital clock
Electronic AM/FM radio w/ cassette
READ MORE FEATURES.
Like this 4x4, but not sure if it's exactly right for you? Perhaps one these other amazing featured 4x4 rigs for sale might be just the one for you.