This is a 1996 Defender 90 in the fun sized pickup truck configuration. It's in the timeless and classic color of Land Rover Arles blue with an Ivory white roof which can only be described as simply a beautiful combination for an old classic Land Rover. It's equipped with diesel power, right-hand drive and is a true to from British example. A perfect cruiser with all the character and charm you need for the ultimate driving experience. It's a perfect little "Tonka" pick-up truck, a baby rhino of a Defender.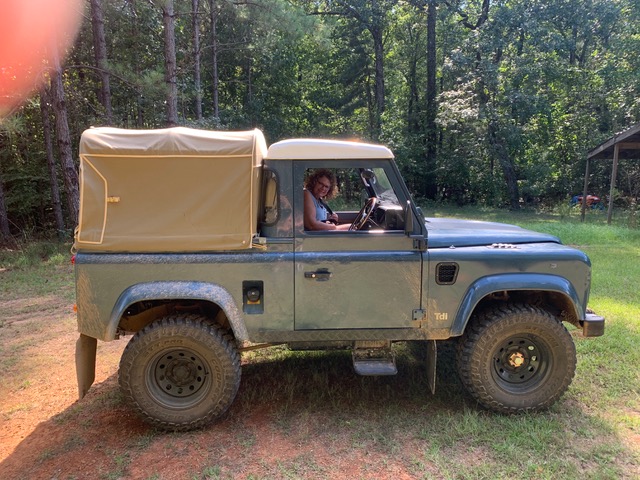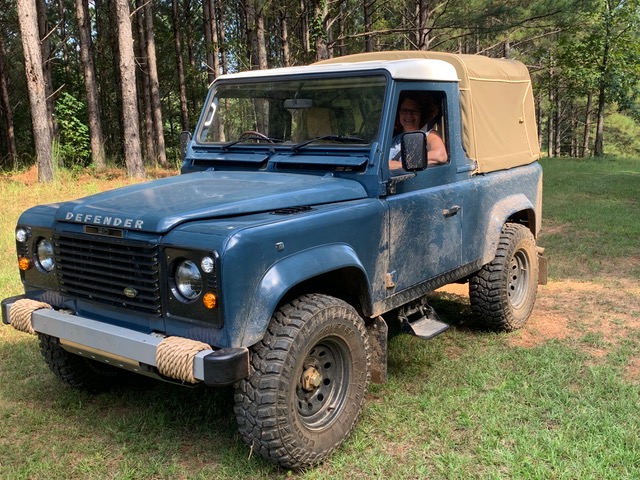 About This Land Rover Defender 90 Pickup
The original vehicle was imported by Mad Rover Imports in North Carolina who made most of the improvements over the original vehicle. Inside the cab, it features three original individual seats across with tan seat covers, retro gear knobs, and an elegant Mountney wood rim 3-spoke steering wheel for some vintage style.
The rear bed comes with a strong Defender canopy, built to last and are a great addition to a D90 pickup vehicle to offer additional flexibility, that can also be removed with ease. The rear canopy is open to the rear window of the cab for easy access. All lights, heater, wipers, and radio work, as they should. The chassis, bulkhead and doorframes show in very good condition. The suspension has been replaced to be more modern and makes this Defender drive like a go-cart. Very stable with wider than original tires and rims. A new clutch has been replaced Spring of 2023, rebuilt alternator, LED head lights, spare tire cover.
Equipped with power steering and disc brakes all round reminds you that go-anywhere also means being easy to drive and more importantly enjoyable when you're behind the wheel. It has all the right upgrades to get you out there on an adventure, to enjoy on the trails, mountain roads, sandy beaches or just around town. The 300Tdi 2.5-liter 4-cylinder turbo diesel engine in this Defender has 110k miles and runs and drives superbly well. For reliability in the harshest conditions, there's simply nothing that can beat the 300Tdi engine, with its turbocharged direct injection (Tdi) technology paired with the robust R380 5-speed manual gearbox, it provides improved economy with even greater power, torque, longevity, and reliability.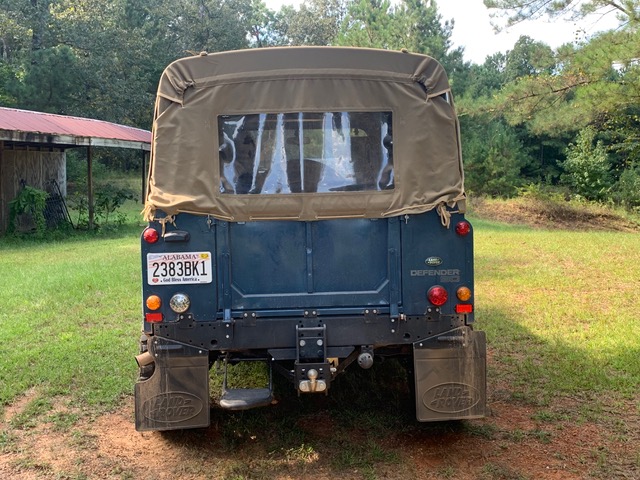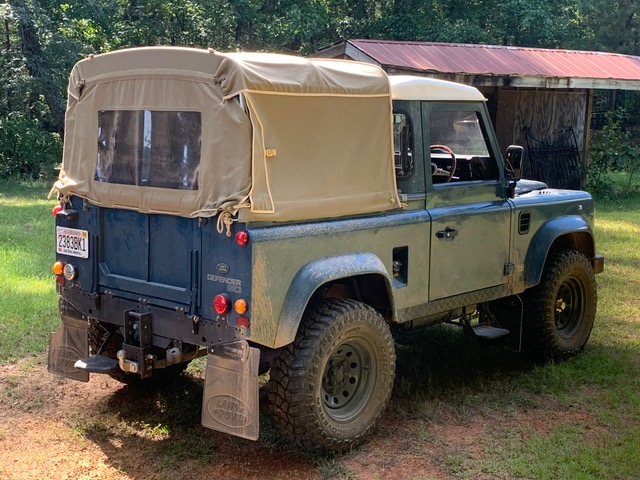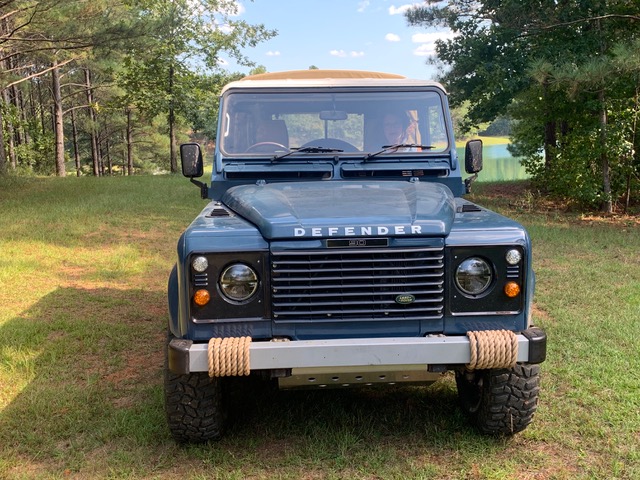 Features & Specifications
This Defender represents such a great setup. It's as beautiful as they come with the Arles Blue, Ivory and tan color combo, but it's also well-equipped to get a little (or a lot) dirty. Here are the specs:
Mechanical & Drive
300Tdi 2.5-liter 4-cylinder turbo diesel engine
R380 5-speed manual gearbox
Approx. 103k mi.
New clutch
Rebuilt alternator
Power steering
Disc brakes
Exterior
Strong Defender canopy
Wider than original tires and rims.
LED head lights
Spare tire cover.
Interior
3 seat configuration up front
Tan seat covers
Retro gear knobs
Mountney wood rim 3-spoke steering wheel