If you happen to love 4x4s and military history, your marching orders are to buy this on the double. For sale out of Savanna, GA by Brooklands Savannah is this 1952 WIllys M38 Jeep and matching trailer, the culmination of a meticulous 5-year restoration that involved, among other things, a complete disassembly and repaint, new electrical, fuel and brake lines, and a fully rebuilt (original) Go Devil engine. Add it to your collection for an asking price of $44,900.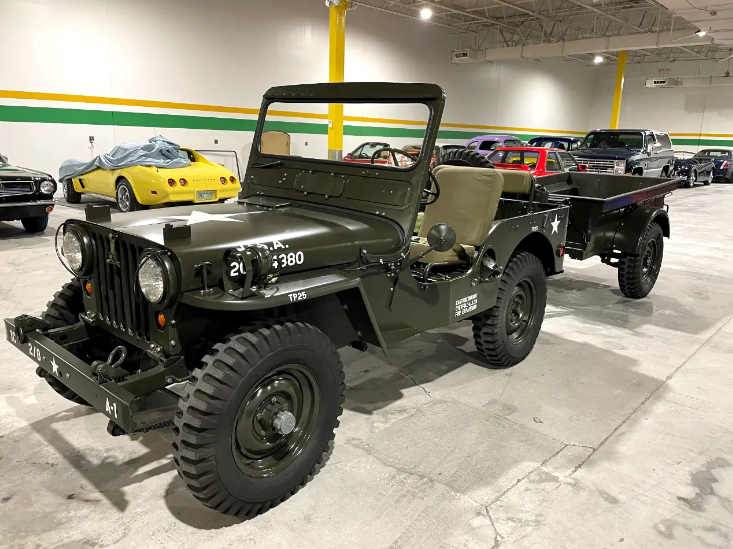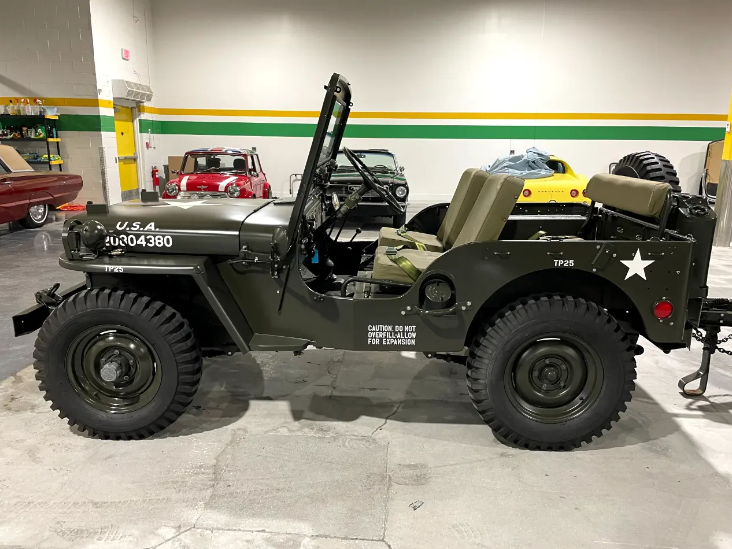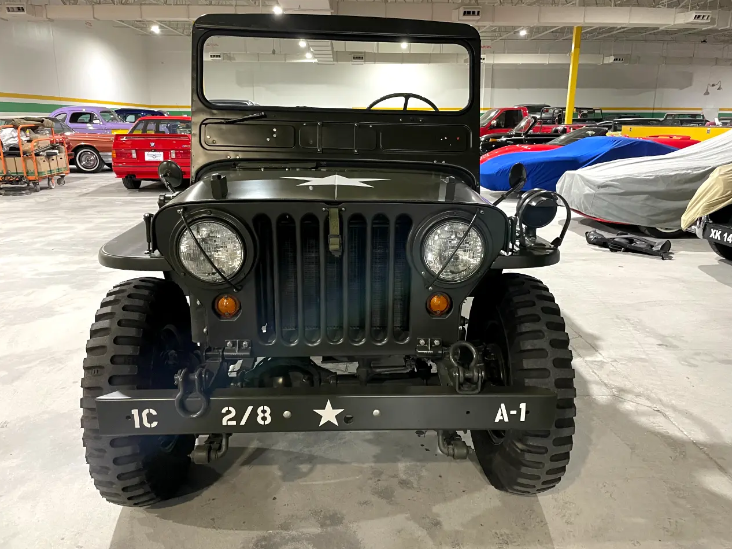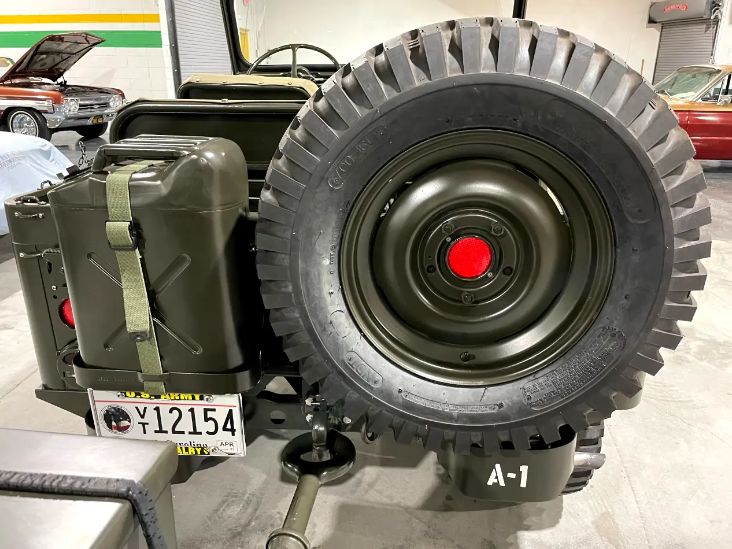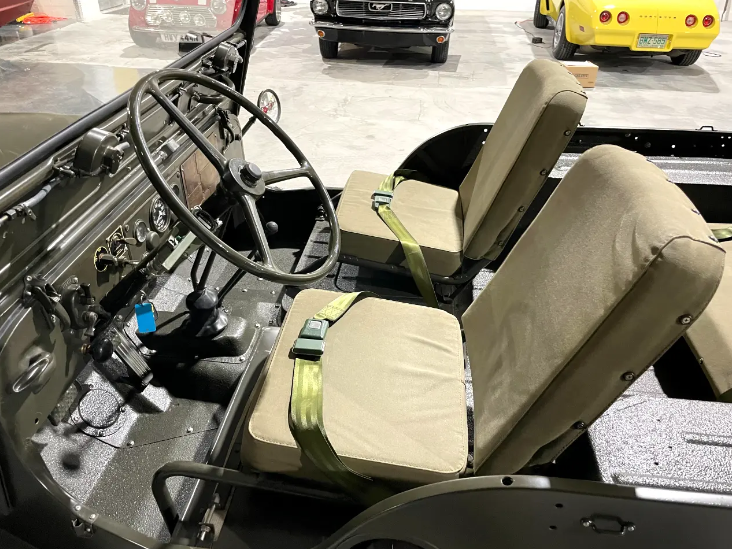 Take a walk around it and hear it purr via the walkaround video below:
The Willys M38: A Jeep Built For War.
A little about the genesis and the history of the Willys M38 Jeep from our friends at Silodrome:
The Willys M38 Jeep was the revised and updated version of the civilian-specification CJ-3A, which itself was an update of the venerable WWII era Willys Jeep MB. Willys developed the M38 to supply the US military for the Korean War, although by the end of the conflict most of the Jeeps that had been used were actually modified WWII units. Significant engineering went into the M38, and it benefitted from the many lessons learned in the years producing the original Jeep and the CJ-3A. The frame and suspension was reinforced for additional strength and durability, a far more reliable 24-volt, waterproof electrical system was installed by using two 12 volt batteries in series, a new sealed vent system was used for the transmission, diffs, and transfer case – and a new braking system was used. Outwardly the appearance remained almost indistinguishable for non-Jeep experts.
What Does The Willys M38 Market Look Like?
The Willys M38 Jeep was only produced for three short years, so its production numbers were relatively low (estimated at 45,000), ensuring they are a fairly rare find. Looking at the M38 market on Classic.com doesn't give you a ton of data given there have only been 21 documented sales in the last 5 calendar years. Based on that data, the average sale is around $25,000 and the highest recorded sale is a $67,200 example that sold at RM Sothebys back in 2019. Looking at the comps that are around the asking price for this example show that the $44,900 asking price is probably right around where it should be for this truck.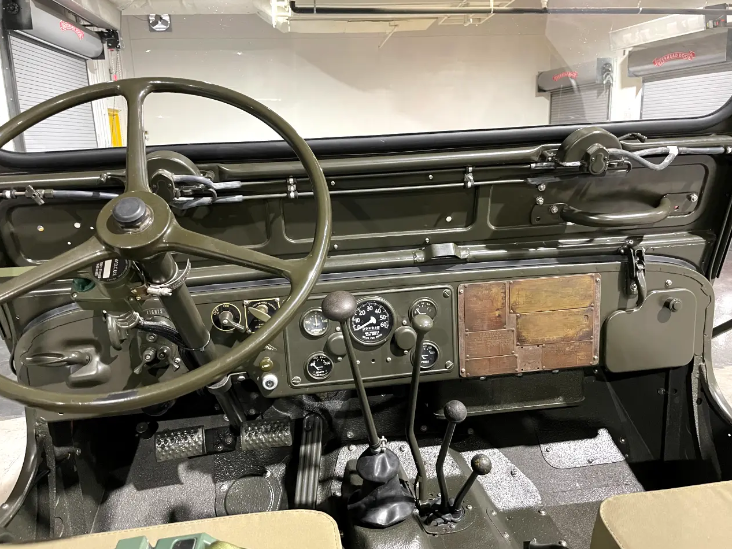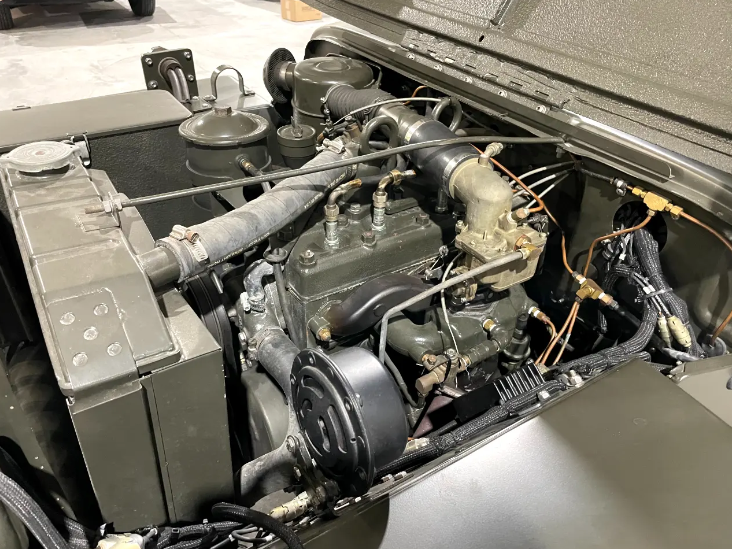 Specifications & Features:
As mentioned in the open, this M38 is the product of a professional 5-year restoration that took place between the years 2012- 2016. During that time, it was completely disassembled and rebuilt with new electrical, fuel and brake lines, body panels, floor panels, and seat covers. The "L" Head, Go Devil Engine was rebuilt along with the 3-speed manual transmission, transfer case, differentials and axles. The factory original "Army Green" colored paint was applied along with the appropriate markings. The trailer restoration began in 2014. Receiving new floor pans and body work to the sides as well as the axle rebuild. The trailer was then painted, but the electrical and markings were never completed. The M38 has 294 miles since the restoration.
According to the seller, included in the sale are several boxes of both used and new parts, and props such as an ax, shovel, and trench tool. 
Here are some specs and details behind this delightfully restored piece of military history:
"L" Head, Go Devil Engine

3-Speed Manual Transmission

2-Range Transfer Case

Original Army Green Paint

Original and Appropriate Markings

1/4 Ton M100 Trailer

Rear Mounted Jerry Can
More Featured Trucks & 4x4s.
Like this one, but not sure if it's exactly right for you? Perhaps one these other amazing featured trucks and 4x4s for sale might be just the one for you.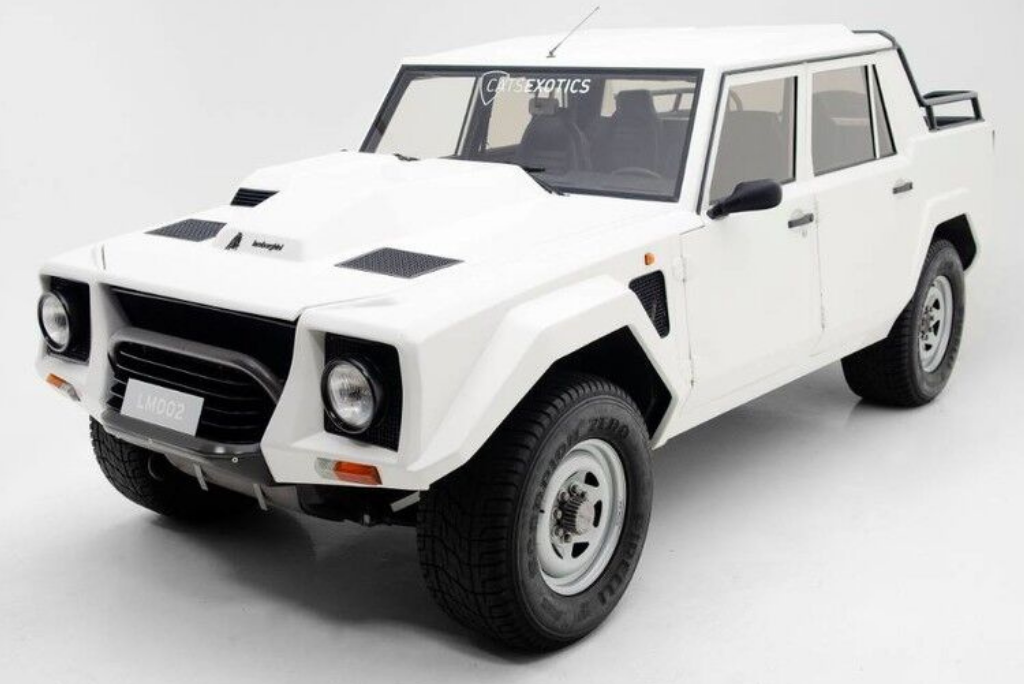 RAMBO LAMBO ALERT! You don't see Lamborghini LM002s everyday, and you definitely don't see them for sale. Cats Exotics is offering this nearly flawless 1989 example for $295,000.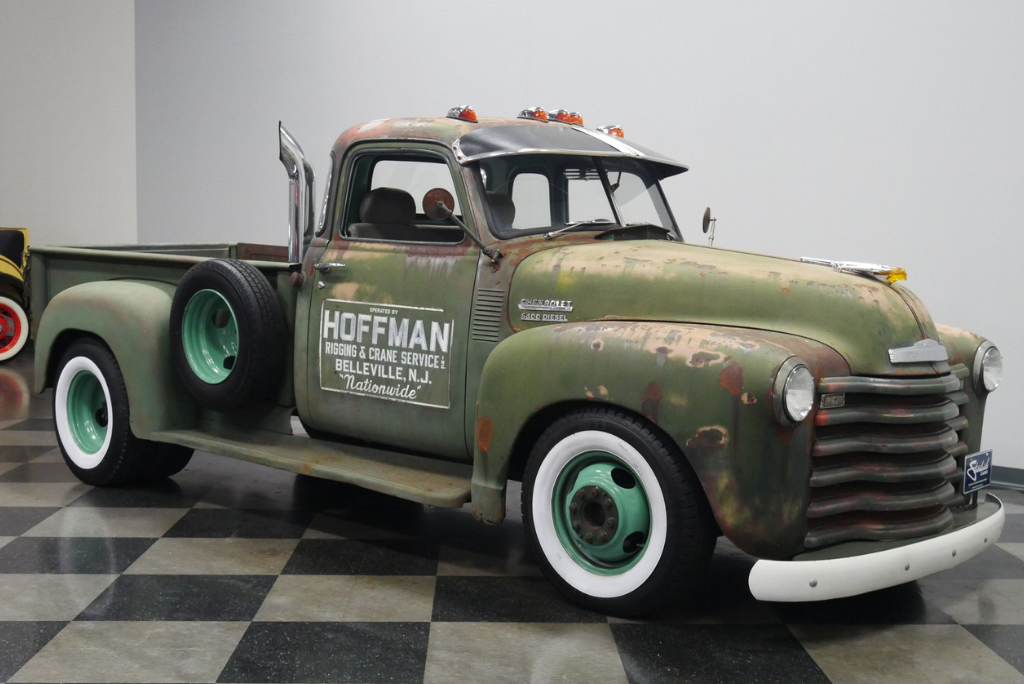 This 1949 Chevrolet 3100 for sale in the Nashville, TN showroom of Streetside Classics has the perfect patina, and comes with a monster 5.9L 12-valve Cummins turbo diesel 6 cylinder mated to a 3-speed automatic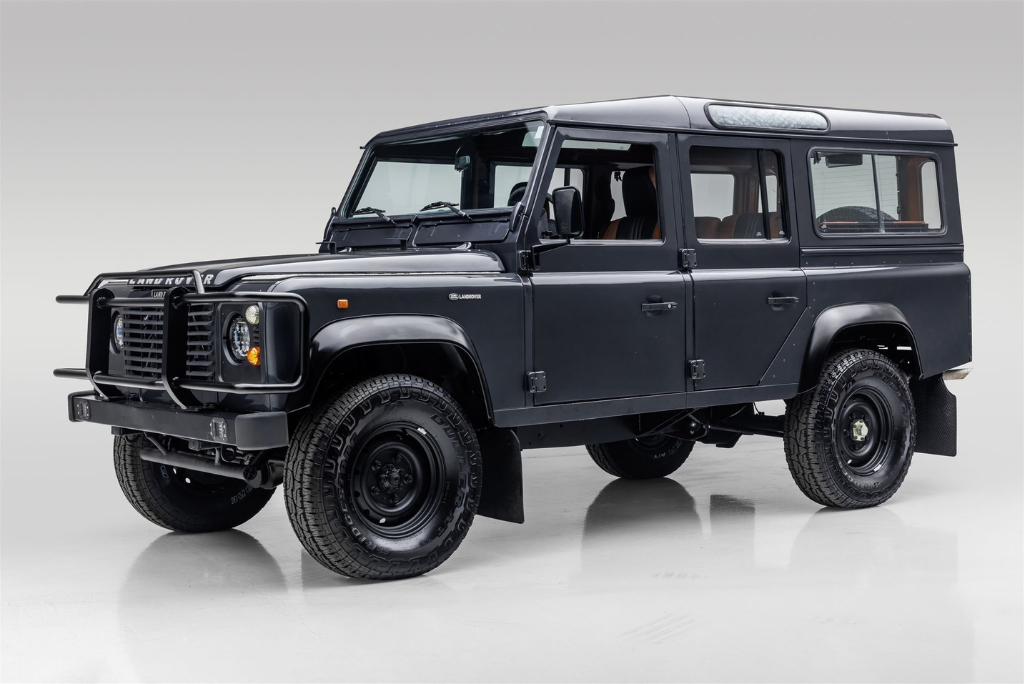 A rugged and handsome exterior, a rich leather-laden interior and an engine bay and undercarriage that you could eat off of. This 1995 Land Rover Defender 110 for sale from the folks at European Collectibles in Costa Mesa, CA has it all.