As a name, Warlock is a 10 out of 10, which is perfect because this truck is also a 10 out of 10 in our book. For sale by Mutual Enterprises in Springfield, Massachusetts is this exceedingly rare 1977 Dodge D100 Warlock pickup truck with 68,000 miles for an asking price of $24,990. 
This factory customized truck is a Canadian import that has been very well cared for over the last 45 years, and as a result remains highly original. Its paint and body show extremely well, down to the gorgeous gold pinstriping and hand painted "Bizzy Goat" on the tailgate. It's also in excellent mechanical condition, running and driving well with a little extra juice coming from the aftermarket installed Edelbrock Intake and Carburetor. It also comes with nearly new Cooper tires with raised white letters. Perfect.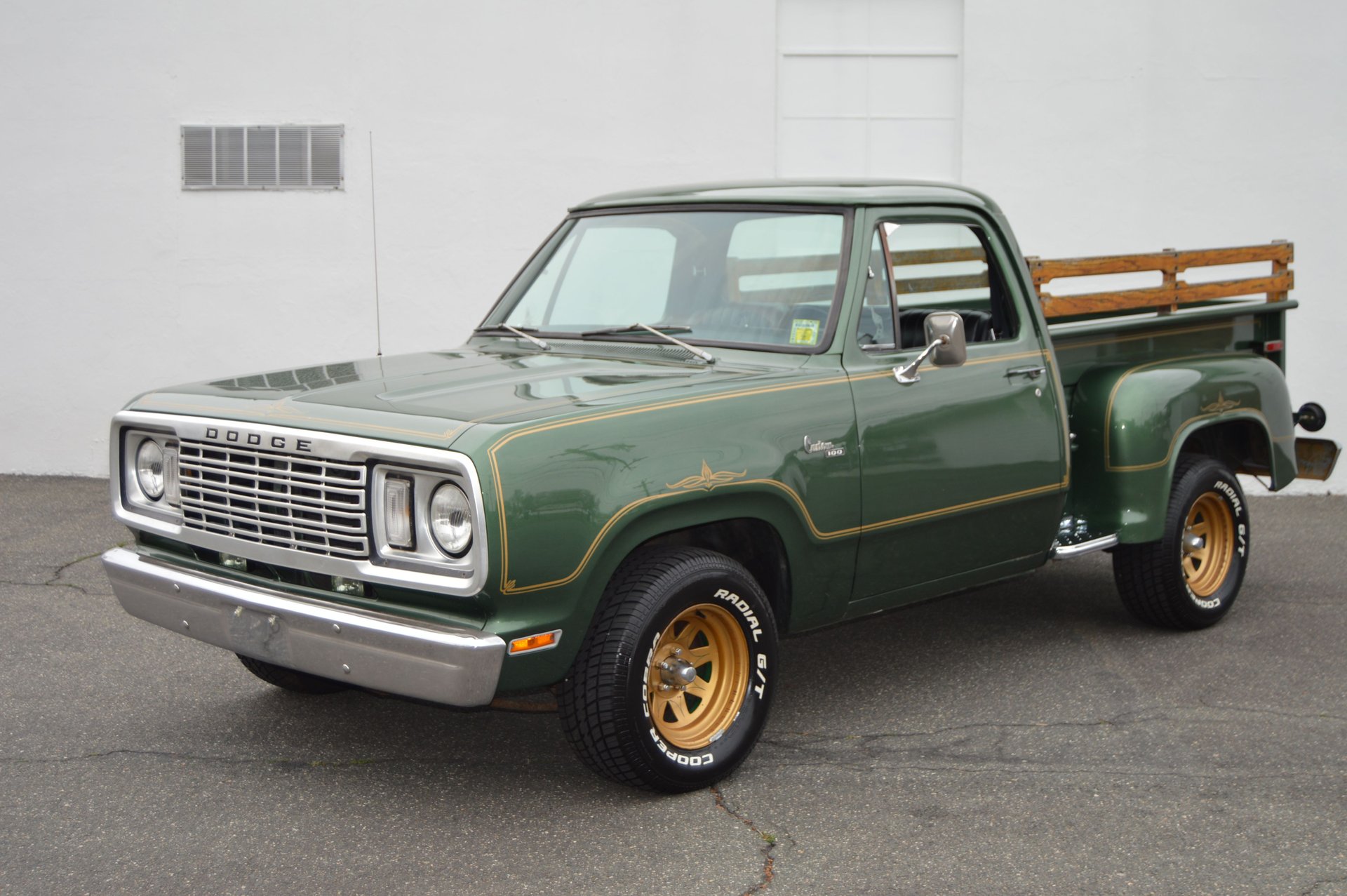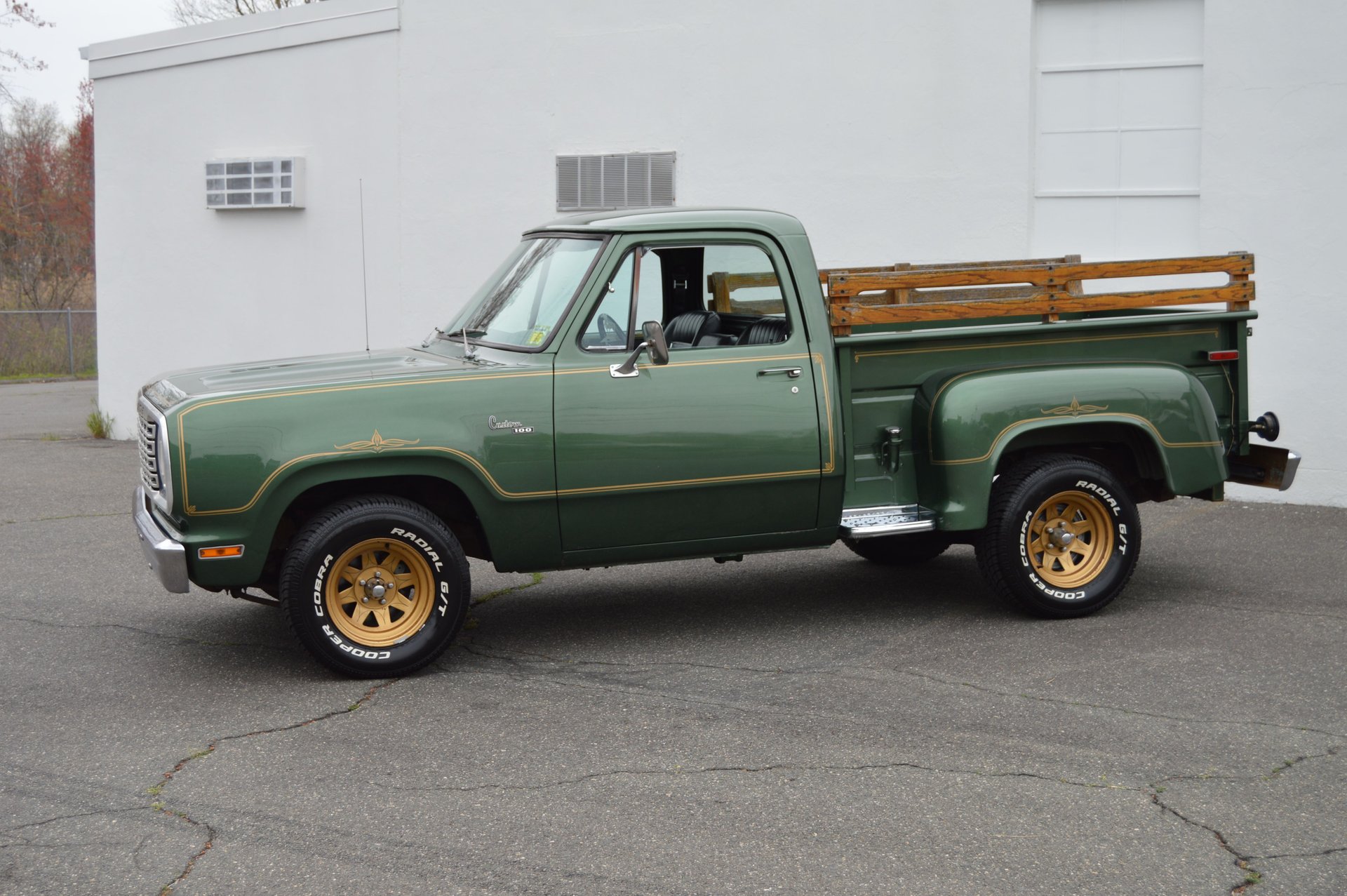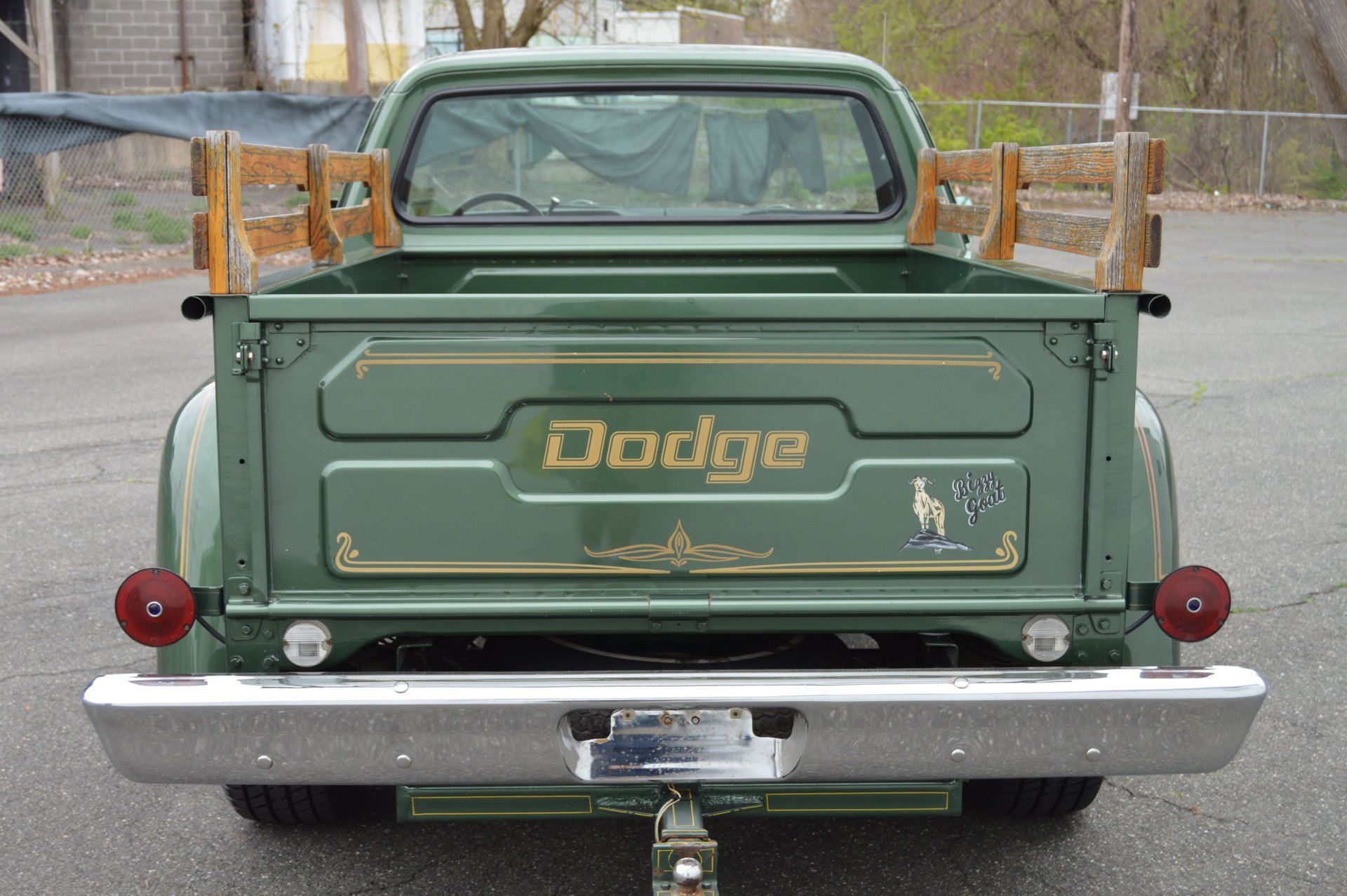 What's a Dodge D100 Warlock?
The D100 Warlock, or Warlock for short, was part of Dodge's late 1970s "adult toys" line, which in retrospect really makes it sound like Chrysler's foray into the XXX market. Yikes. The Warlock is a short wheelbase truck that was produced in limited numbers in 1976, but put into regular production from 1977 to 1979. Due to poor record keeping and Dodge's move from Highland Park to Auburn Hills it's almost impossible to uncover production numbers, but suffice to say, they're still pretty rare, especially in 2022. 
Dodge Warlocks actually came in black, red, green and blue, but of those sold in the last 5 years, the vast majority were black. The Warlock's main draw was being a "truck truck," designed specifically to appeal to young 4x4 buyers. They featured custom gold wheels, wide tires, bucket seats, and a Utiline bed with oak racks. Optional equipment included five-spoke wheels, bucket seats, tinted glass, chrome rear bumper, and power steering. All had black interiors, with gold accents on the dash and the doors, and a "tuff" steering wheel. The exterior was accented by gold pin striping around the wheel wells and the body lines. The pin striping continued inside onto the doors, dashboard, and instrument panel. Warlock was printed in gold on the tailgate.
What's a D100 Warlock Worth?
With the current market steadily softening, but still strong, the asking price for this Warlock feels fair, but is it? Let's go to the data from our friends at Classic.com to learn a bit more. The first thing you'll notice is that there are startlingly few of these things that have been sold over the last five years: A grand total of four! The last one was a Bring a Trailer auction that hammered down for a remarkable $16,250, although that one likely had many more miles, some body/paint issues, was missing the stock gold wheels, and was in the much more common black paint color. This one's a better truck, and a rare bird indeed. We think it's a good buy. If we had a spare $25 grand, we'd be all over it.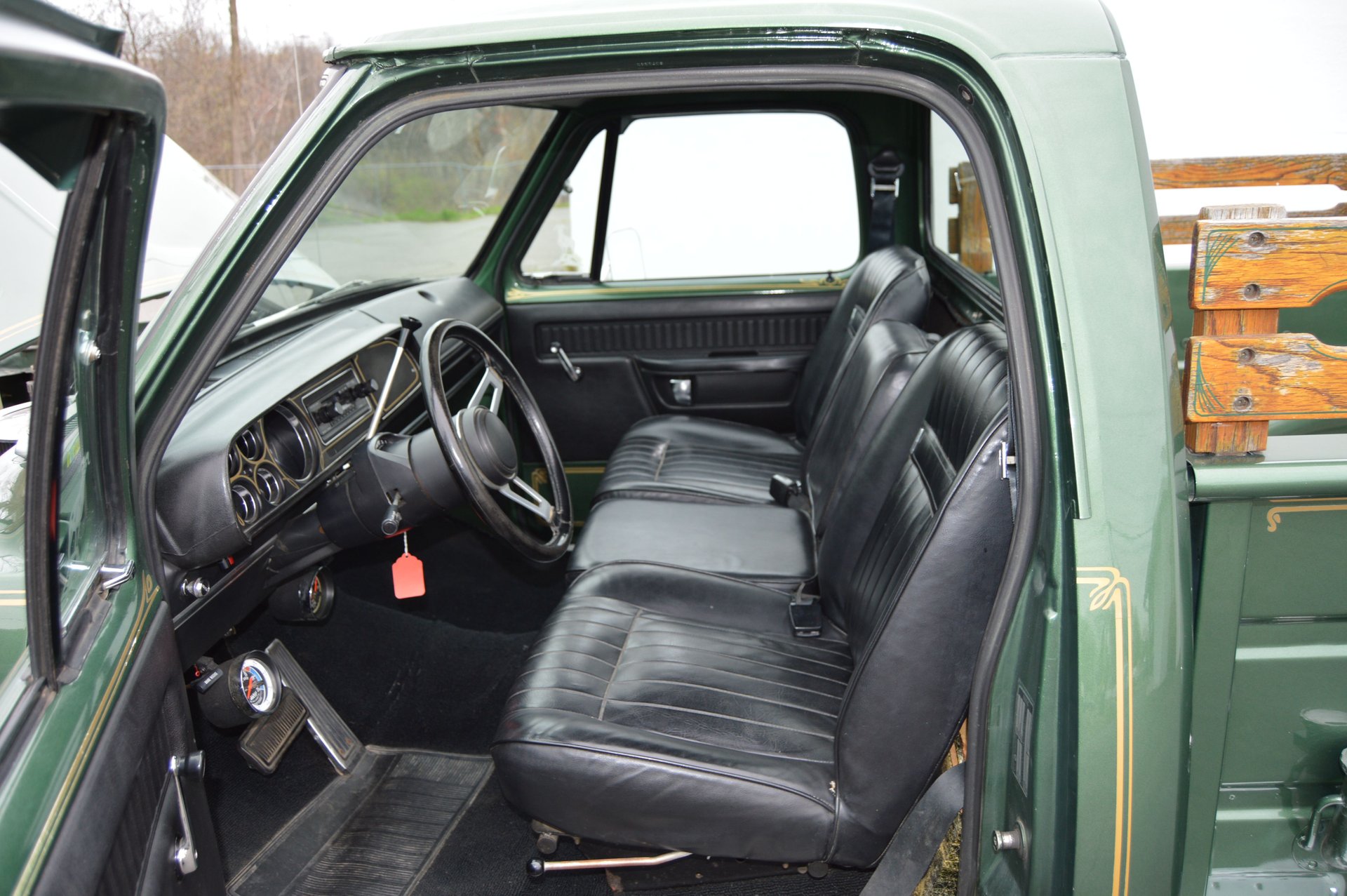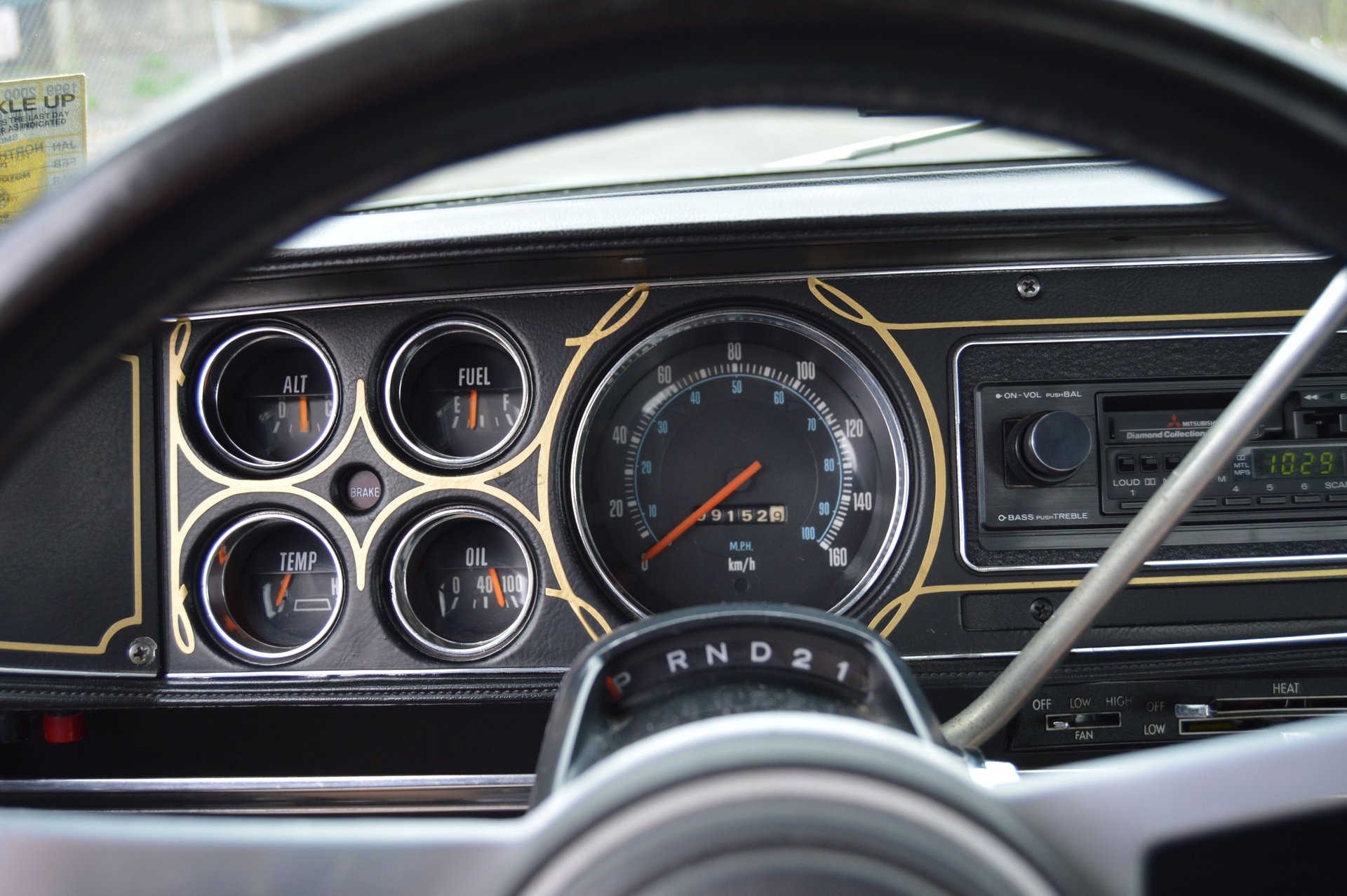 Dodge D100 Warlock Specifications & Condition.
This Warlock is in really good condition for its age and originality, and shows well in the seller-provided photos. The only thing the new owner may want to tidy up is the wooden bed rails and decking, which have become a bit weathered over the years. An easy fix. 
Here are some of the specs of this special classic truck:
MECHANICAL & DRIVE:
400 ci. V8 Motor

3-Speed 727 Torqueflite Automatic Transmission

Dana Rear End

Edelbrock Intake

Edelbrock Carburetor

Power Steering

Power Brakes

Engine Block Heater
EXTERIOR:
Green Paint w/Gold Pinstripes

Gold Painted Wheels

Paint Matched and Pinstriped Tow Hitch

White Lettered Cooper Tires

Chrome Side Steps

Wooden Bed Rails and Decking
INTERIOR:
Black Bucket Seats

Black Carpeting

Tuff Steering Wheel

Gold Pinstriping on Instrument Panel

Auxiliary Gauges Mounted Below Instrument Panel
More Featured Trucks / 4x4s.
Like this one, but not sure if it's exactly right for you? Perhaps one these other amazing featured trucks and 4x4s for sale might be just the one for you.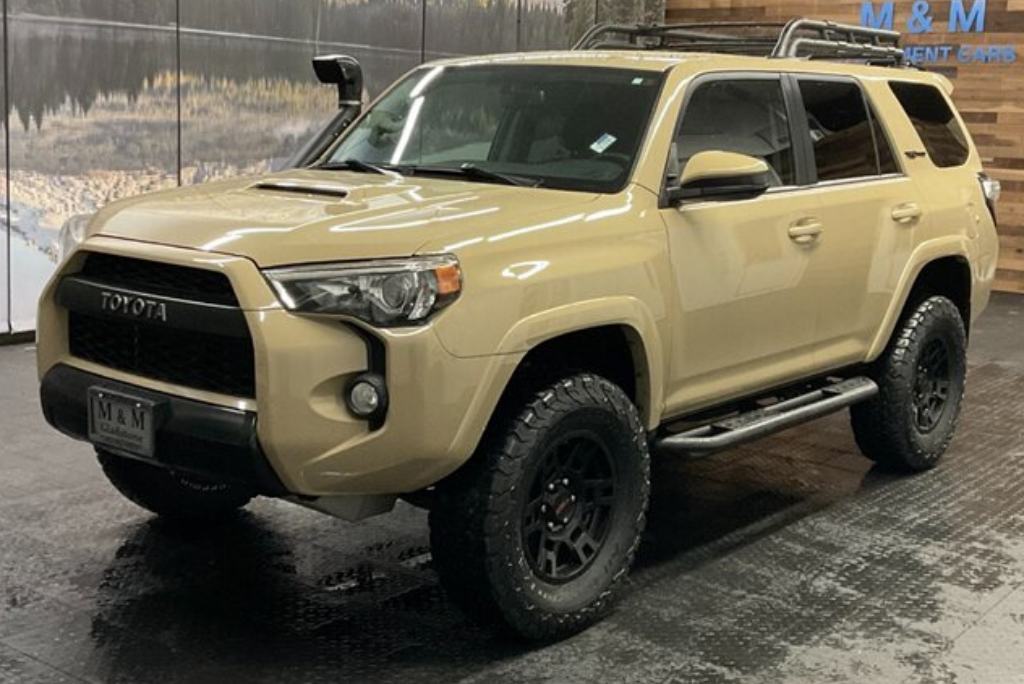 A long list of tasteful mods adorn this 2016 Toyota 4Runner TRD Pro 4×4 from M&M Investments, listed for $42,990.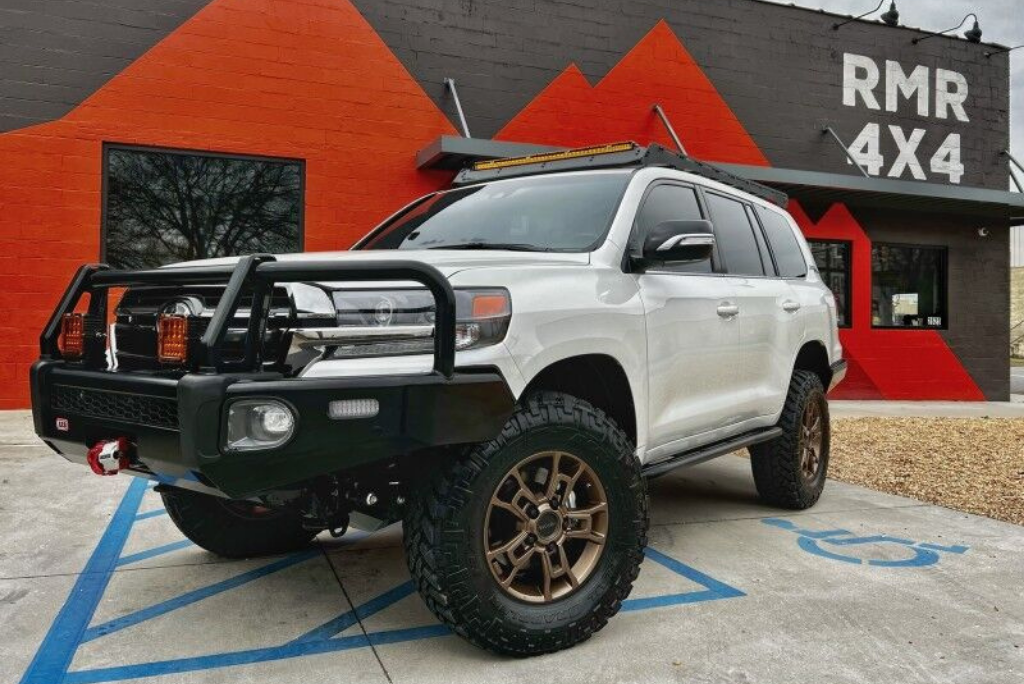 After 2021, it's curtains for the Land Cruiser in the U.S. We're sad about that, and you are too. The best way to turn that frown upside down is to buy this TLC from RMR 4×4.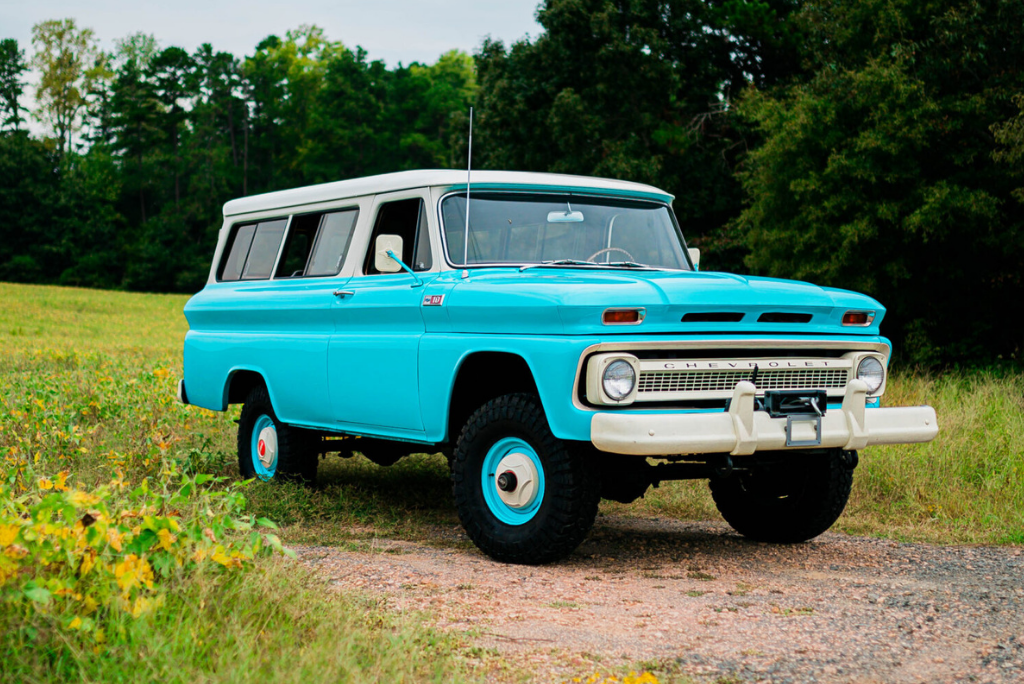 If I had a spare 65 grand laying around I'd be driving to Merritt Motors in NC to buy this truck instead of writing this. Unfortunately I don't, so let me tell you all about it.