This fully-restored 1977 International Scout II for sale is just about as good as it gets.
Complete with a replacement GM, 300 hp., 6.0L V8 mated to Hughes Performance 4L65E 4-speed automatic, this International Harvester finished in a deep Military Green exterior is the benefactor of a multi-year restomod completed by Rob Bonney Fabrication in Peoria, Arizona. Now, it fields a full roster of high-touch off-road and comfort modifications, and it's offered for sale from Pennsylvania's Reimel Motor Cars for $159,900.
Think that price-tag is too heavy to handle? You might want to get a load of this walkaround video and the specs before making your final assessment. Spoiler alert: this is one of the best-restored Scouts we've seen in some time, and it's worth every penny.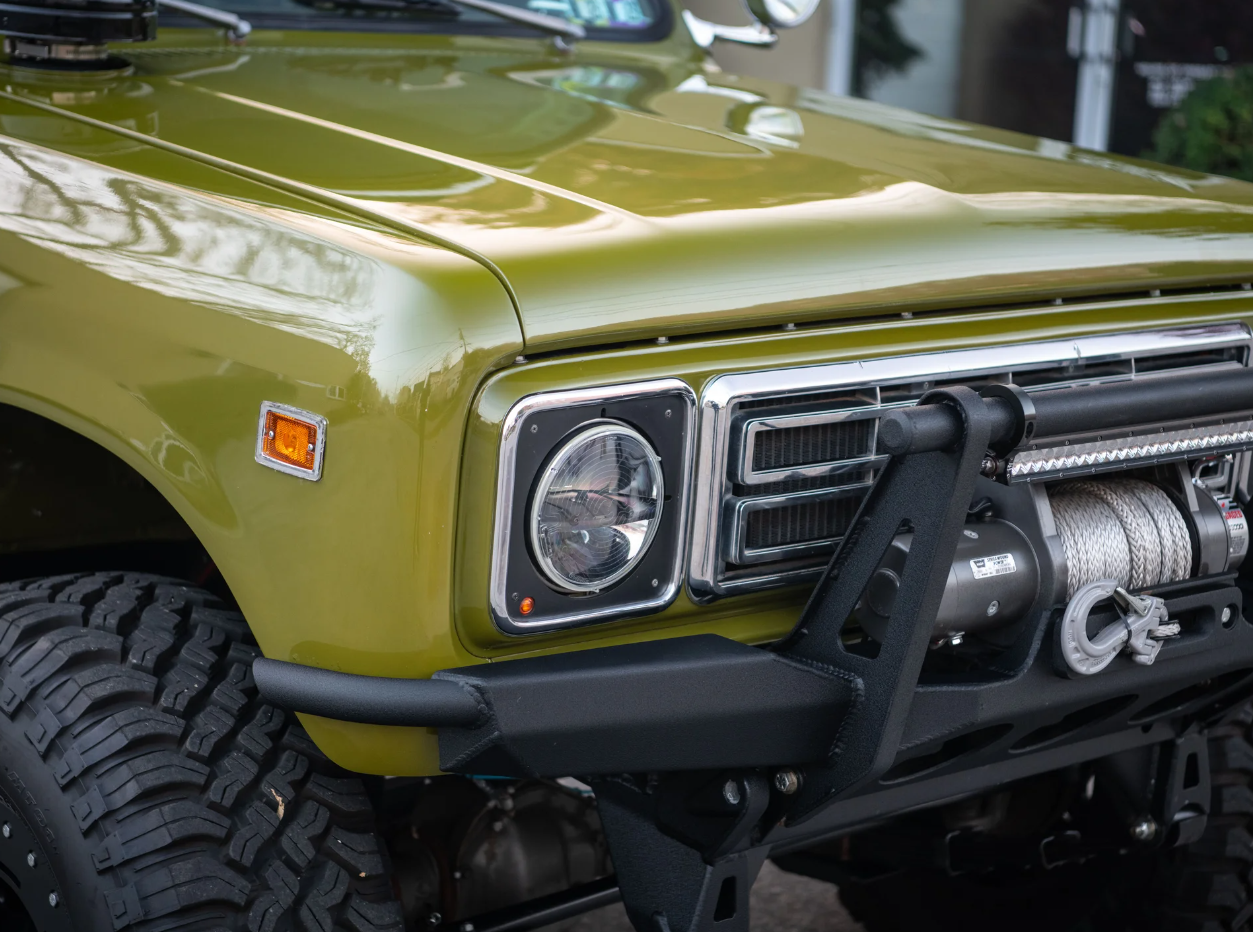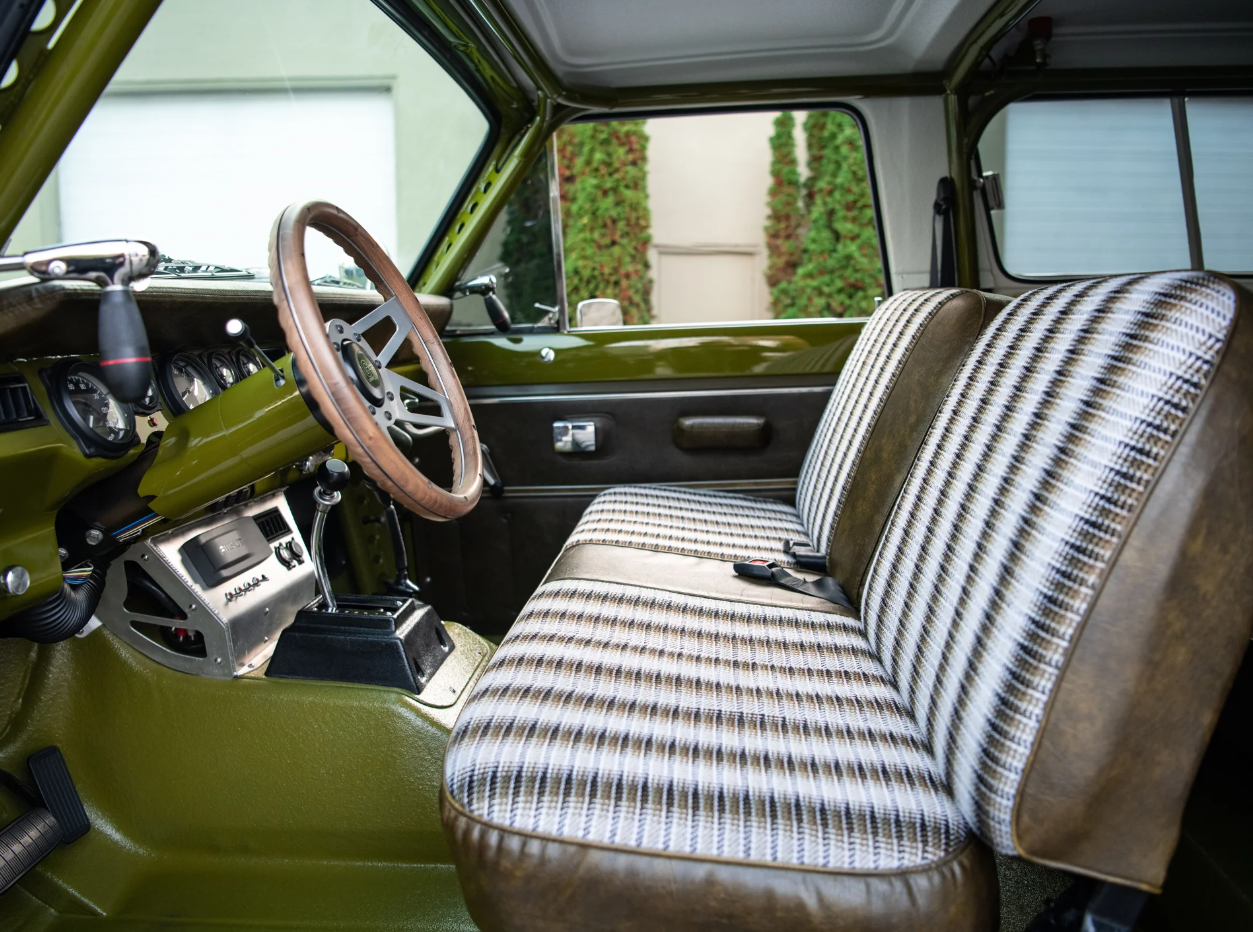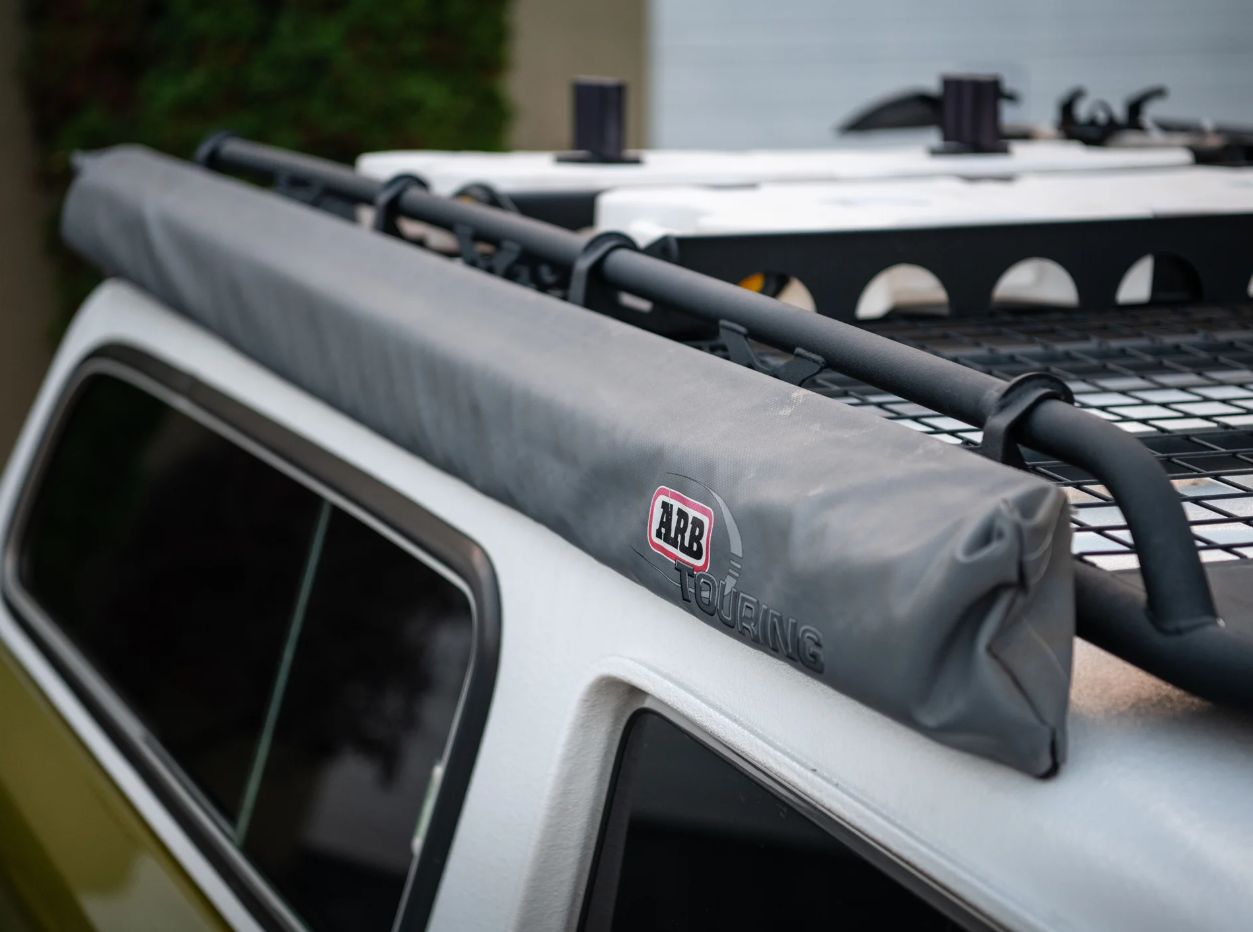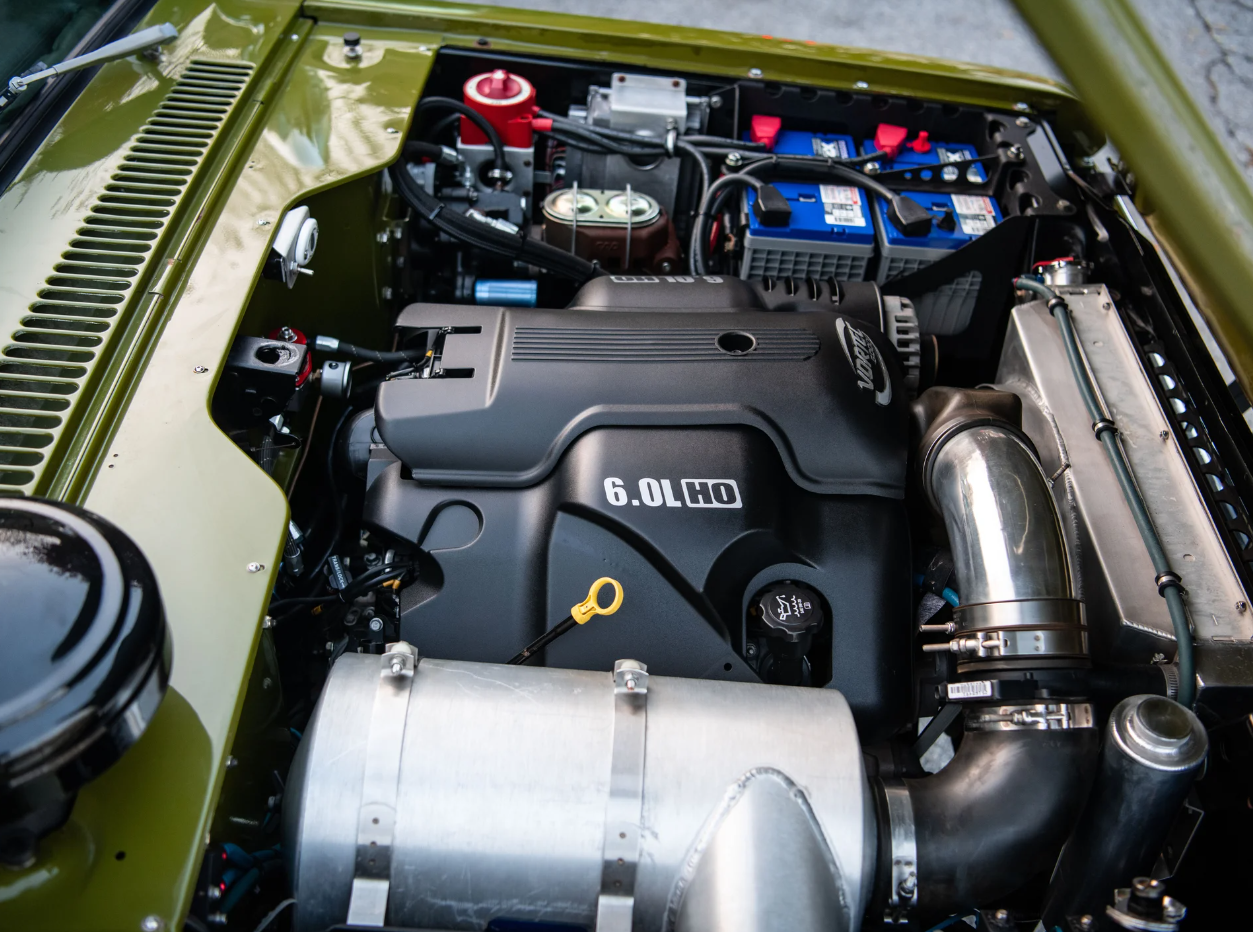 About The International Harvester Scout.
Of course, we can't fully appreciate the unquestionable magnetism of this Scout II without understanding its roots.
International Harvester produced the Scout from 1961 to 1980. Upon its release, which predated by several years the now-legendary Ford Bronco and Chevrolet Blazer, the Scout 80 squared off against the Jeep CJ and offered the very first of what would be later popularized as the Sport Utility Vehicle.
Subsequent generations of the Scout include the Scout 800, Scout 810, and Scout II.
The Scout II, the generation to which this particular example subscribes, was originally offers as a standard 100 in. wheelbase variation. A longer model with a 118 in. wheelbase was offered starting in 1976 either as a pickup truck (Scout II Terra) or, like this one, with a third row (Traveler).
In total, 532,674 Scouts were produced. Of that, an estimated 272,711 were the Scout II. Unfortunately, the last Scout rolled off the line on October 21, 1980 as International Harvester wound down its road vehicle business following a crippling union strike. Before they ceased production for good, it's documented that International experimented with a plethora of Scout-based spin-offs like a minivan, station wagon, dune buggie, and motorhome. Given International's reputation for innovation and challenging conventions employed by the biggest makers at the time, one can only help but wonder how they would have left their mark on those kinds of variations, as well.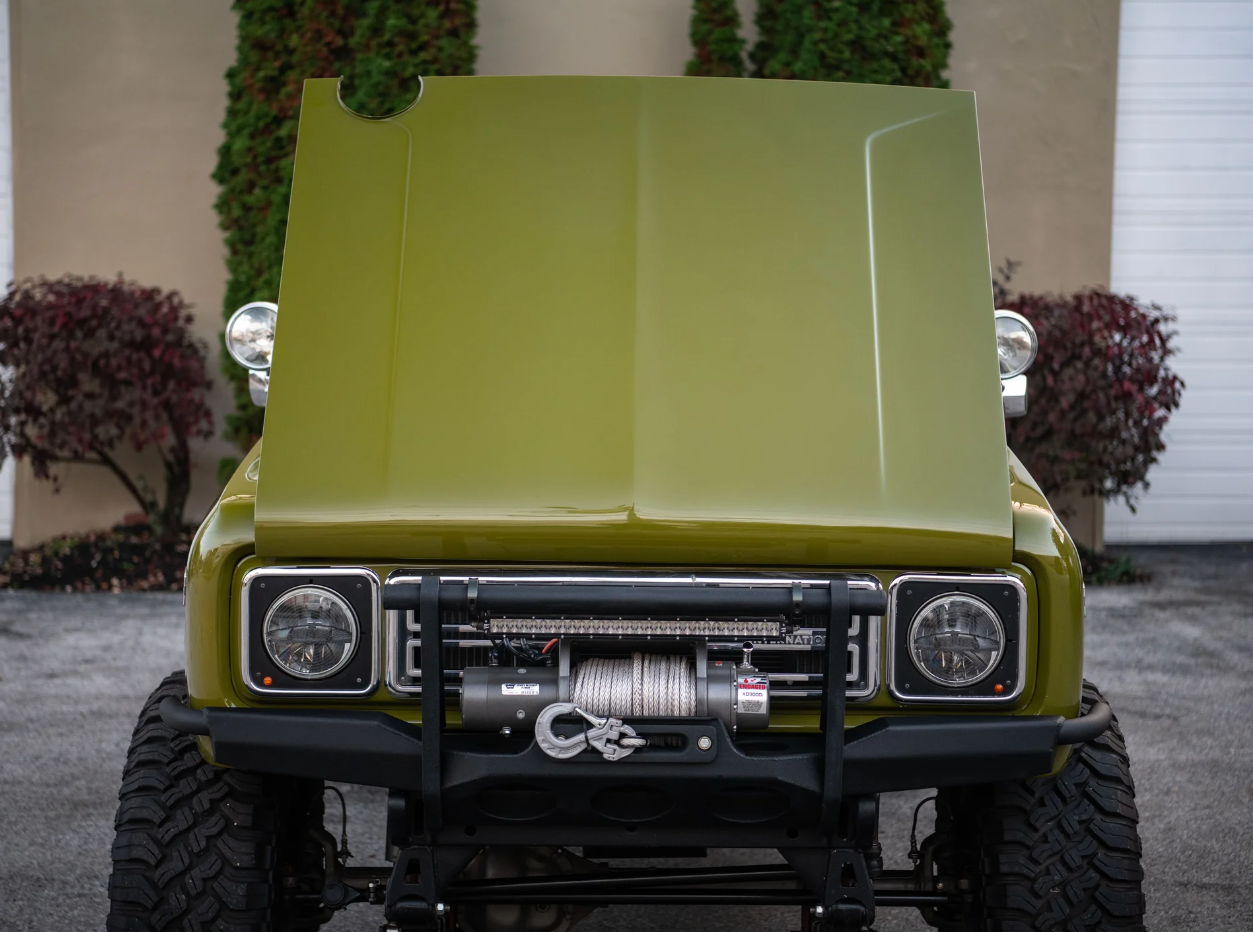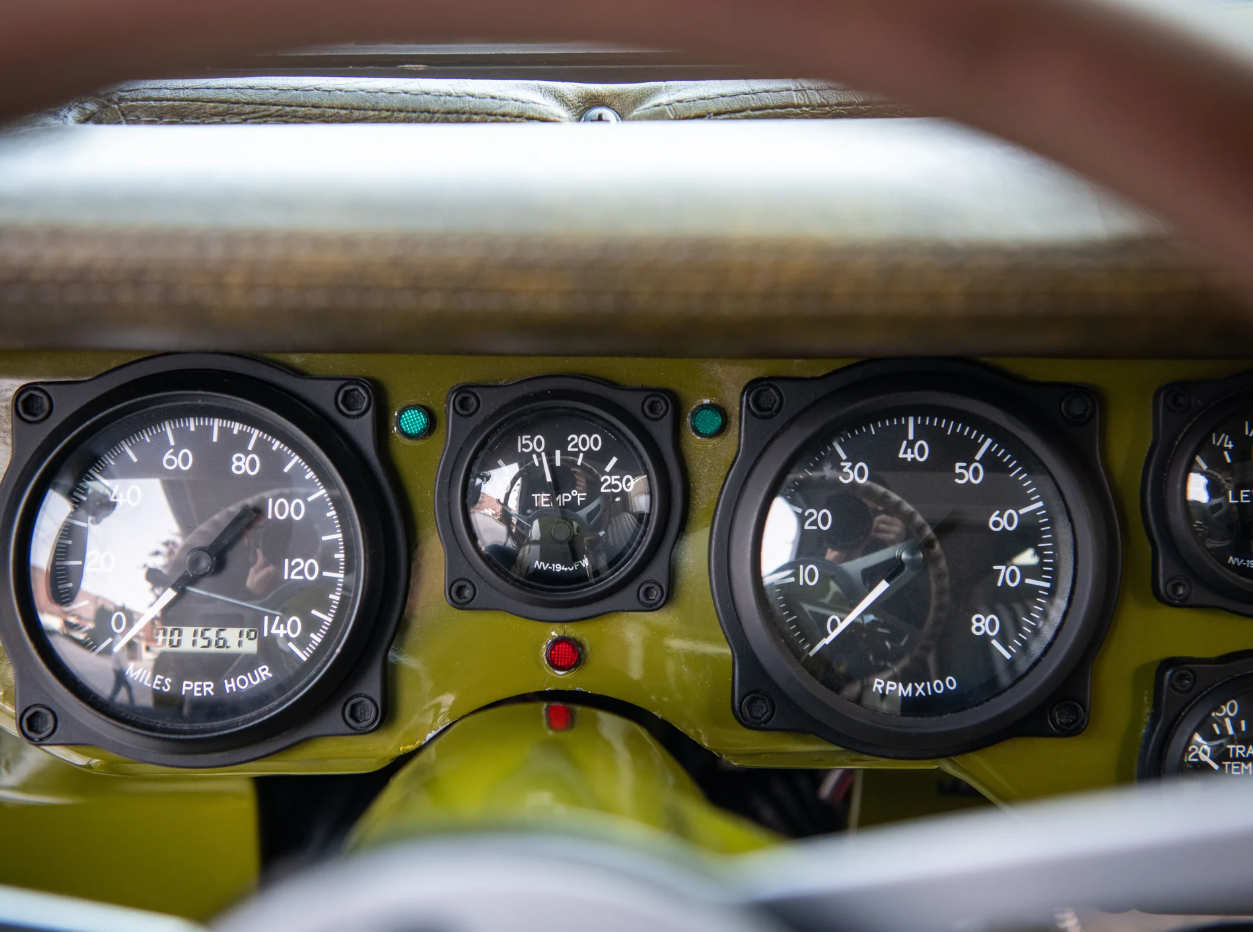 Specifications & Build Details.
While we unfortunately do not have the full history and restoration details of this Scout II, the finished product is clearly nothing short of a total masterpiece. What we do know, however, is that the frame was hot-dip galvanized and powdercoated for corrosion protection, and that custom frame reinforcements were installed to support full-length skid plates and rocker panels.
The body was brought down to bare metal, and all rust was repaired with new sheetmetal. Front and rear fenders were enlarged and tubbed to accommodate the larger tires without resorting to a tall suspension lift. Durable Rhino lining was then applied to the interior sheetmetal, wheel wells, and underbody.
HIGHLIGHTS:
1977 International Harvester Scout II Travelall
300 hp., 360 lb.-ft. 6.0L GM V8
Hughes Performance 4L65E 4-Speed Automatic
Dana 44 Front Axle, Currie Ford 9 in. Rear
4.88 Gears Front & Rear
ARB Air Lockers Front & Rear
Disc Brakes
Front Rancho Wagoneer Leaf Springs & Bilstein 5150 Shocks
Rear Valley Spring Leaf Springs & Bilstein 5150 Shocks.
17 in. TrailReady Beadlock Wheels
35 in. Falken WildPeak M/T Tires
Custom Steel Bumpers Front & Rear
Rear Spare Tire Carrier
Warn XD9000i Winch
Custom 26 Gallon Fuel Tank
6-Point Rollcage
Custom Roof Rack
ARB Awning
Custom Dash & Gauges
LED lighting
Brown Distressed Vinyl & Cloth Interior
More Featured Trucks & 4x4s.
Like this one, but not sure if it's exactly right for you? Perhaps one these other amazing featured trucks and 4x4s for sale might be just the one for you.
Getting lost never felt so good. Go far, far off the grid with this pre-owned EarthRoamer XV-LTS, for sale for $585,000. It's the ultimate luxury go-anywhere machine – with unparalleled performance to boot. Read more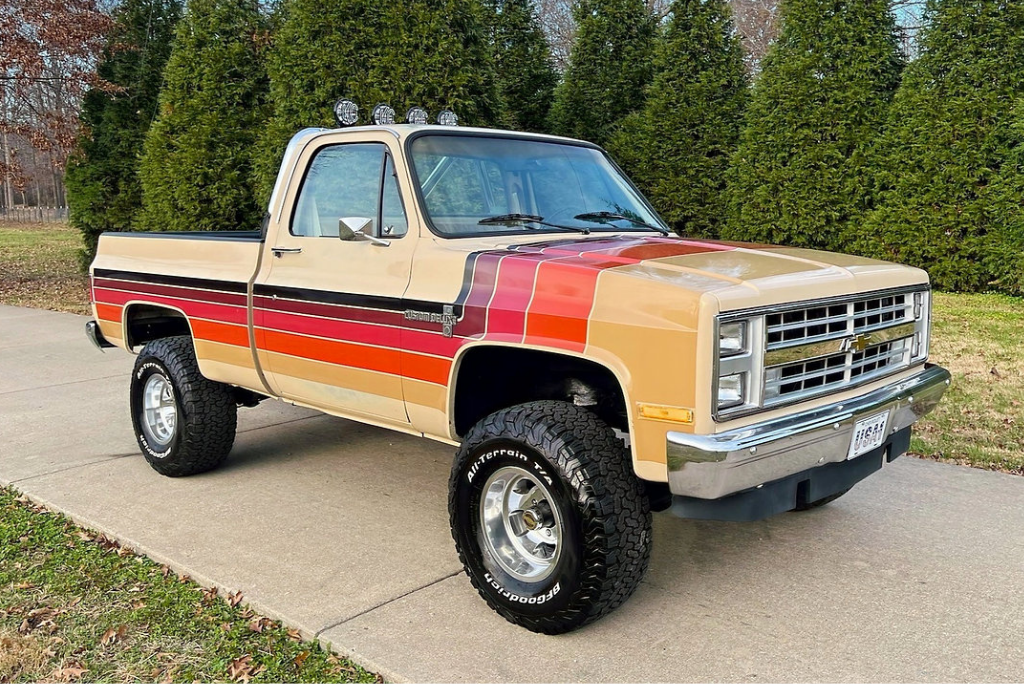 We will never get tired of retro stripes on classic trucks. This rig was enhanced recently with a decidedly retro sticker. It's a very 70s looking 80s truck, and it's breathtaking.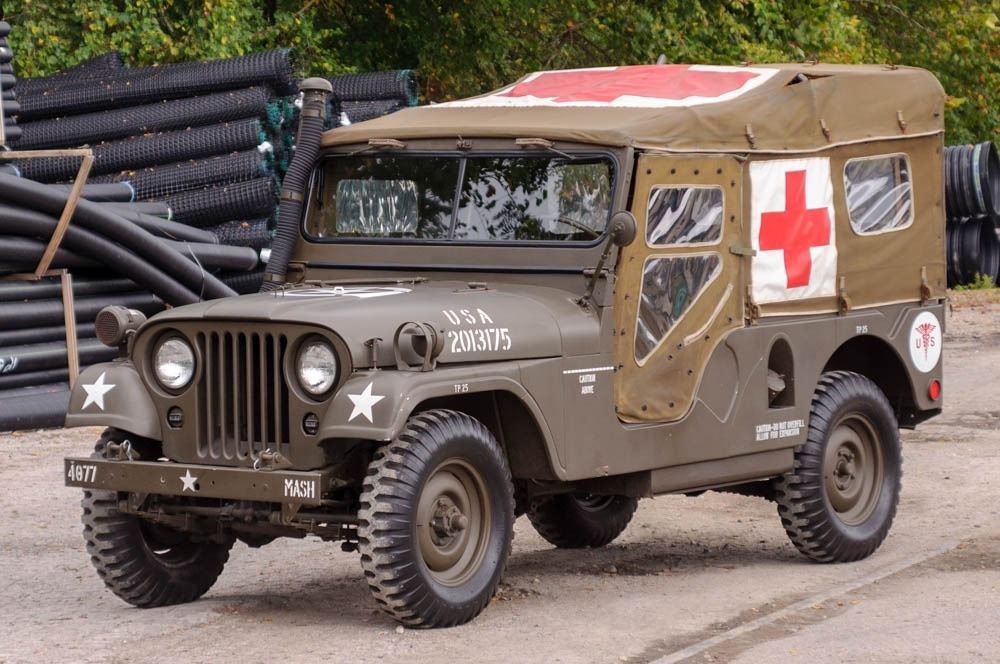 This 1962 Willys M170 is one cool 4×4 with a purpose – and is available via auction by MotoeXotica. Get the story on this rare find.