What a super Trooper this thing is. For sale in Stonington, CT is this insanely well-kept two-door 1986 Isuzu Trooper II LS. With only one owner up until 2021, this is a highly original example with only 88,700 original miles and some really pristine original two-tone paint that has clearly benefited from the protection of a safe spot in the previous owner's garage. You can drive it home today for $17,000.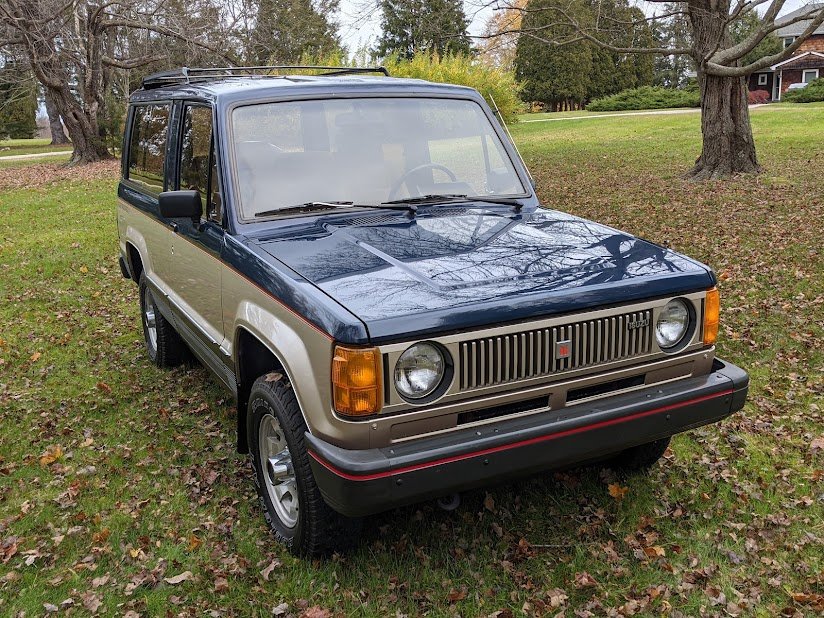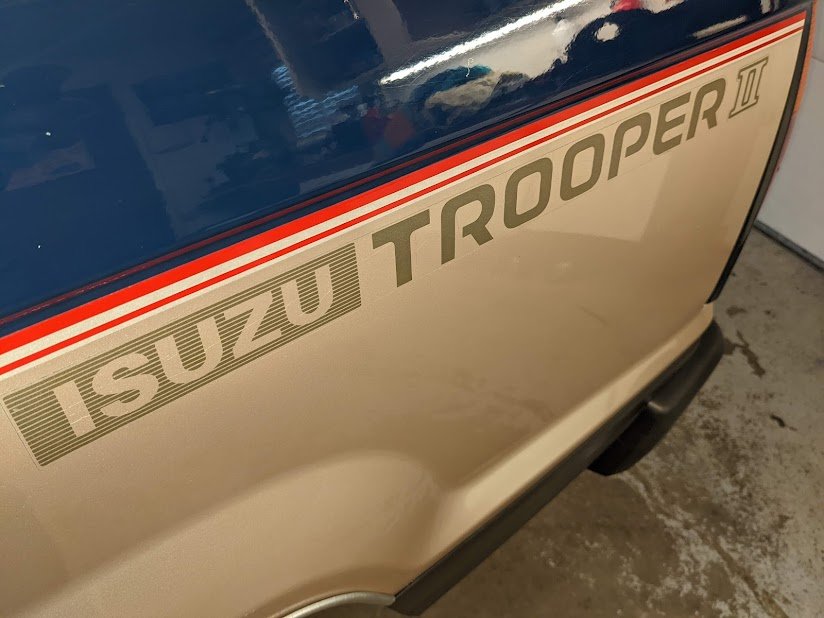 The Trooper is a mid-size SUV that was produced by Isuzu between 1981 and 2006. In that time, it was called all sorts of things, depending on the market. In Japan it was sold as the Isuzu Bighorn, but it also received several other nameplates including the Acura SLX, Chevy Trooper, Subaru Bighorn, SsangYong Korando Family, Honda Horizon, Opel Monterey, Vauxhall Monterey, Holden Jackaroo, and Holden Monterey. Jackaroo's a cool name, but you just can't beat Trooper, in our humble opinion. 
The 1986 Isuzu Trooper II is part of the first of two generations of Troopers and had the distinction of being the last of the rounded light Troopers, our personal favorite style. In 1987, Isuzu adopted rectangular headlights. 1986 was also the first year Isuzu offered a 5-door variant, which while arguably more practical, lacked the ginormous greenhouse present in the 3 door. Seriously, though, there is an absolute metric ton of glass in this thing. Compared to today's low visibility SUVs, this must feel like you're driving a snow globe.
Sadly, Isuzu phased out the Trooper after the 2006 model year, just a year and change before Isuzu exited the North American market. What a fall from grace for a company that produced what we believe is a gem in the '86 Trooper.
This is a highly original example, with the only non-OEM piece being a professionally fabricated 304 stainless exhaust system that is tuned to provide greater exhaust flow while still preserving the stock sound. 
It's also in nearly perfect condition. It has an original body with no damage or dings, original paint, and an original interior, with no dash cracks, and no upholstery/carpet issues. This Trooper comes from the seller with a cache of original documentation and records, as well as a number of new Trooper service parts that the owners have gathered over the years.
Here are the specs:
MECHANICAL & DRIVE: 
2.3L inline 4 cylinder motor (96 hp, 123 lb-ft torque)

5-speed manual transmission

Part-time dual range transfer case

Power steering

Power brakes

front differential with independent half-shafts 

Solid rear axle
INTERIOR: 
Aftermarket JVC head unit

Central mounted oil, fuel and temp gauges

Beige cloth interior 

Heat

Brown carpets

Brown dashboard

Heated rear glass

Manually adjusting bucket seats

Folding bench in the rear
BODY & EXTERIOR: 
Original blue over gold paint

Roof rails

Rear air deflector

Professionally fabricated 304 stainless exhaust system

Bridgestone Desert Dueler offroad tires, including spare

70/30 split rear doors

Rear wiper

Alloy wheels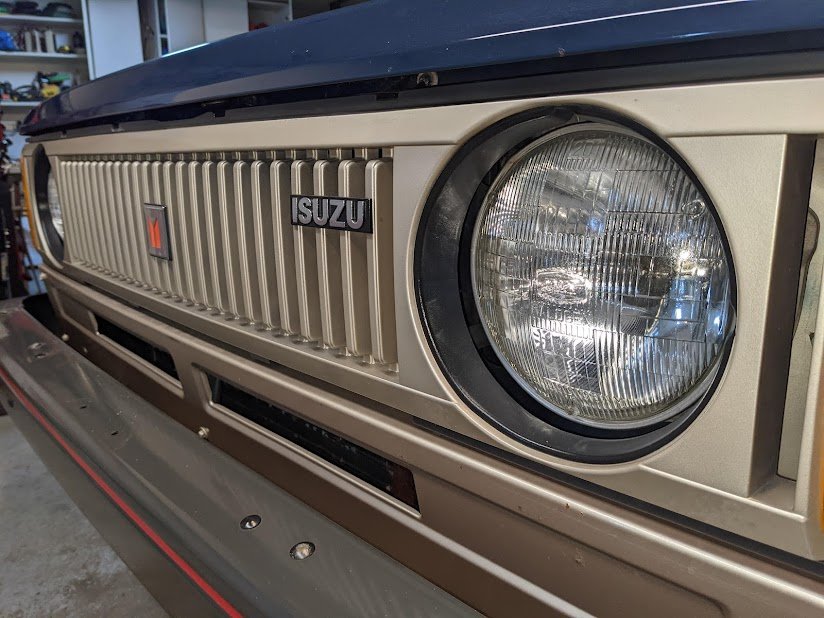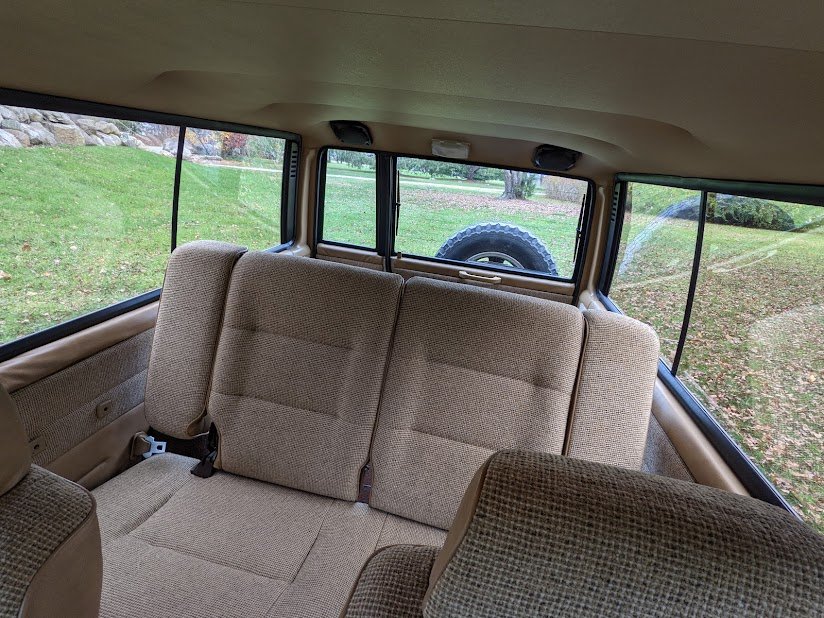 READ MORE FEATURES.
Like this 4x4, but not sure if it's exactly right for you? Perhaps these other amazing featured 4x4 rigs for sale might be just the ticket.