The United States Military paid $209,000 for this rig off the assembly line, but if you happen to be a military collector and 4x4 enthusiast, you can get your hands on this 2010 General Dynamics M1161 Growler for sale by private party in Maryland for an asking price of $40,000 or best offer. This example is a four-seater M1161 finished in DOD 383 Camouflage Green and features D-ring tie-downs on the front, rear, and both sides, a roll cage. This thing is a beast.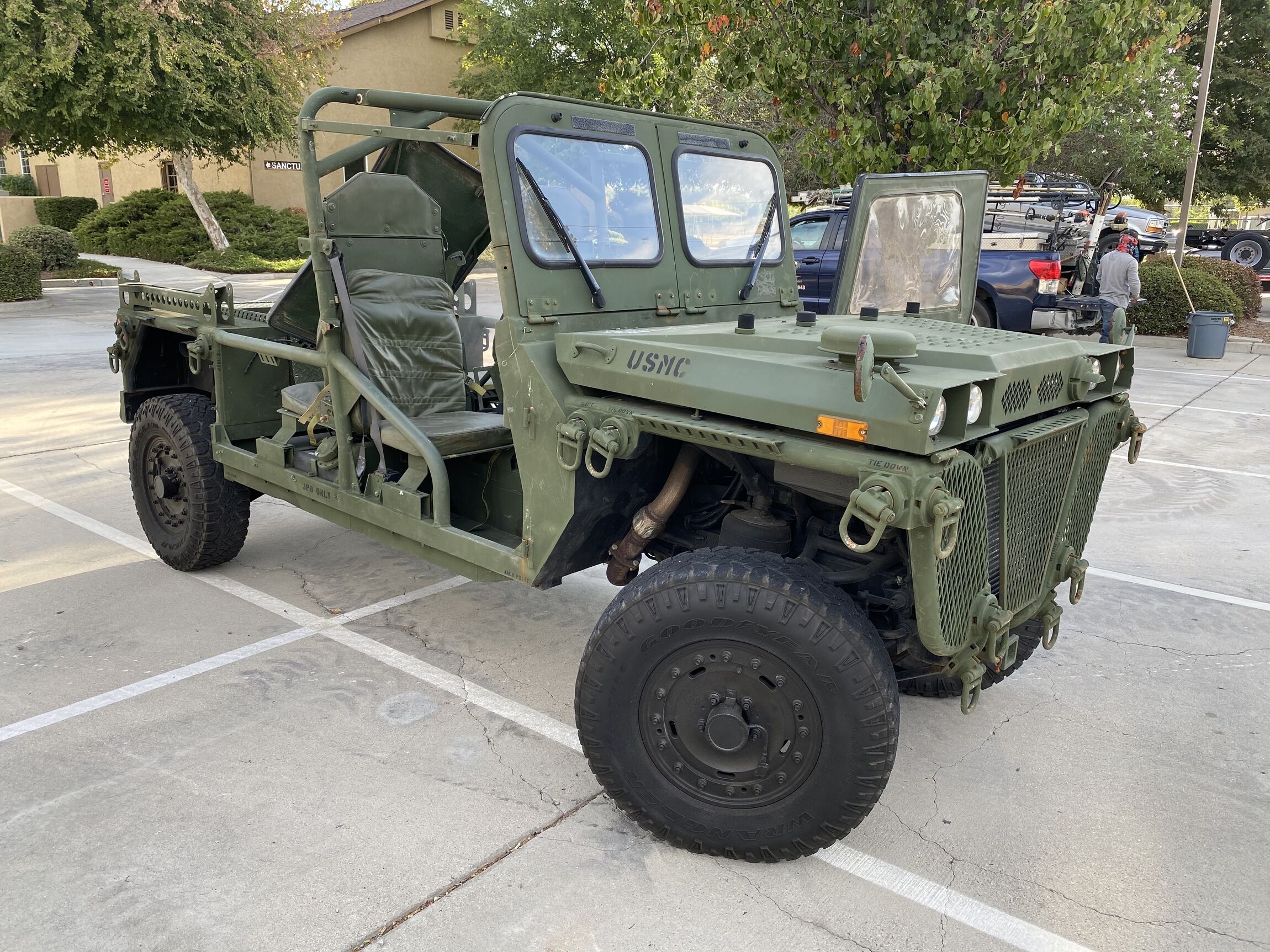 About The 2010 General Dynamics M1161 Growler.
The M1161 Growler is known officially as the Internally Transportable Light Strike Vehicle (ITV-LSV), which doesn't sound nearly as mean as Growler. It was designed specifically for use with the V-22 Osprey tiltrotor aircraft, and as such, designed to fit inside its cargo bay. Built to fulfill the roles of light utility, light strike and fast attack vehicle, the Growler is smaller than most other vehicles in the same role, a function of having to fit inside the V-22. It is one of two such vehicles (the M1163 being the other) certified to fly with the V-22.
History
Development of the Growler began in 1999 when the Marine Corps sought a vehicle that could be transported in a V-22 Osprey. 
On November 10, 2004, the Marine Corps Systems Command (MCSC) awarded indefinite-delivery, indefinite-quantity contract M67854-05-D-6014 with firm-fixed-price and cost-plus-award-fee contract line-item numbers for a base year and up to six option years to General Dynamics Ordnance and Tactical Systems (GDOTS) for $12,057,159 for procurement of 66 EFSSs and up to 650 ITVs. The MCSC selected GDOTS over two other offerors.
Though the initial design used elements and parts from the drivetrain of the M151 which it was intended to replace, the final design featured entirely new parts and systems to allow it to fulfill its mission, including allowing it to fit within the confines of a V-22's cargo bay. No major components from the M151 design are used in the manufacture of the M1161 or M1163 variant. Initial engineering of the M1161 is most closely related to American Growler's commercial UV 100 DB off-road vehicle. 
Manufacture of the Growler variants was later transferred to General Dynamics facilities but are otherwise identical.
Specifications & Features:
With only 4,400 miles on its odometer, this rugged Growler is in excellent condition and ready for its next owner. Detailed specifications on this highly capable rig are below:
MECHANICAL.
2.8 Liter In-Line 4-Cylinder OHV 12-Valve Turbo-Diesel

132 Horsepower at 3,600 RPM, 230 Ft-Lbs Torque @ 2,000 RPM

GM 4L70E 4-Speed Automatic Transmission w/Overdrive

Chrysler 2-Speed Manual Transfer Case w/2WD Hi/Lo and 4WD Hi/Lo
SUSPENSION & DRIVE.
Four Wheel Steering via Joystick Control w/Auto Centering

Air Ride Gas Bladder Suspension (Height Adjustable In the Field via Dash Control Panel
DIMENSIONS & CAPACITIES.
900 Kilograms (2,000 Lbs) Cross Country

4,537 Lbs

163" Length, 59" Width

76" Maximum Clearance, 72" Standard Road Height, 47" Stowed Height

24 Gallon Fuel Tank via Dual 12 Gallon Tanks

408 Mile Range

85 MPH Maximum Speed
More Featured Trucks & 4x4s.
Like this one, but not sure if it's exactly right for you? Perhaps one these other amazing featured trucks and 4x4s for sale might be just the one for you.
Meet Patsy. That's what Titus Adventure Company affectionately named this Toyota Tacoma TRD Off-Road Premium Double Cab, which they have listed for sale.
Super Duty? Psshhht. If you want to go very far off the grid with no fear of breaking down, you're going to need "Severe Duty." Take a gander at this gorgeous 2019 Ford F-550 Severe Duty overlander conversion for sale by Garage Kept Motors in Grand Rapids, MI.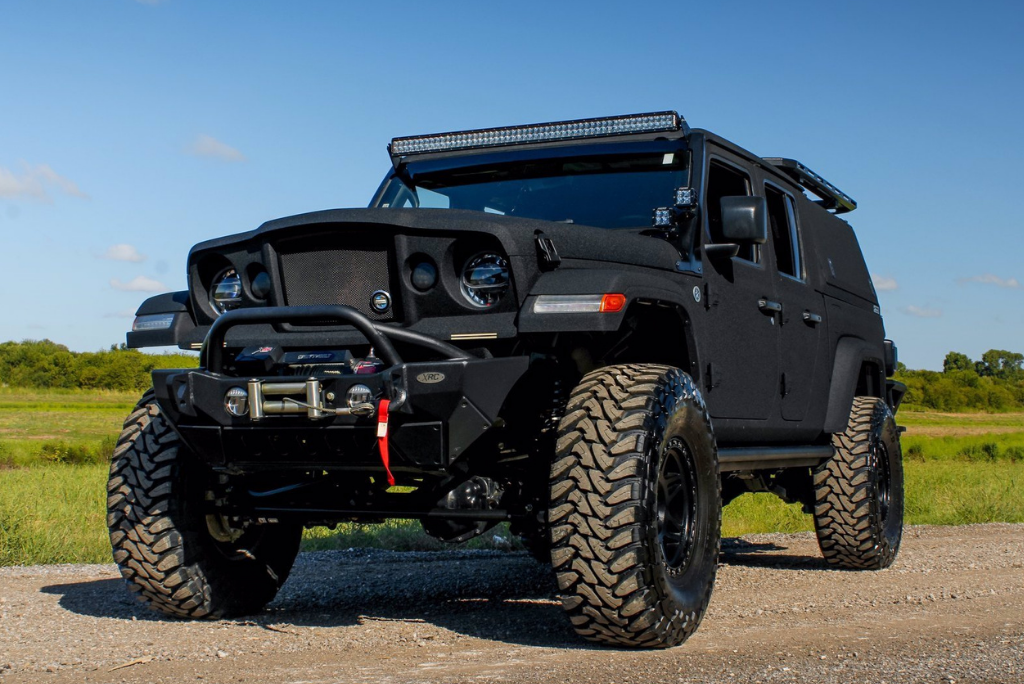 Mean. Sinister. Menacing. Evil. If that's the look you're into, you might want to take a look at this out-of-this-world custom 2020 Jeep Gladiator for sale by Earth Motorcars.