If you can come up with several hundred thousand dollars, then you might just be in the market for a luxury, highly-capable expedition vehicle like an EarthRoamer or 27North's 30A Ascender.
For those on a more pragmatic budget, you'd be hard-pressed to find a more affordable or more attention-grabbing 4x4 camper van than this imported 1995 Mitsubishi Delica JB470 for sale by Nomadic Van for only $39,995.
Affectionately nicknamed Gimli after the cantankerous, small, but powerful dwarf in The Lord of the Rings series, the Delica JB470 is also much, much more capable than it's humble stature would suggest. It's powered by the same 2.5L, 4D56 turbo diesel that was installed in the Pajero, which is mated to a 5-speed manual and 4-wheel drive.
Inside, the Delica JB470 comfortable seats 6 passengers with plenty of space for a kitchenette, ample storage, bathroom, and convertible sleeping space. The additional storage on the outside, as well as retractable awning and table, contributes to what is one cool and quirky imported 4x4 adventuremobile.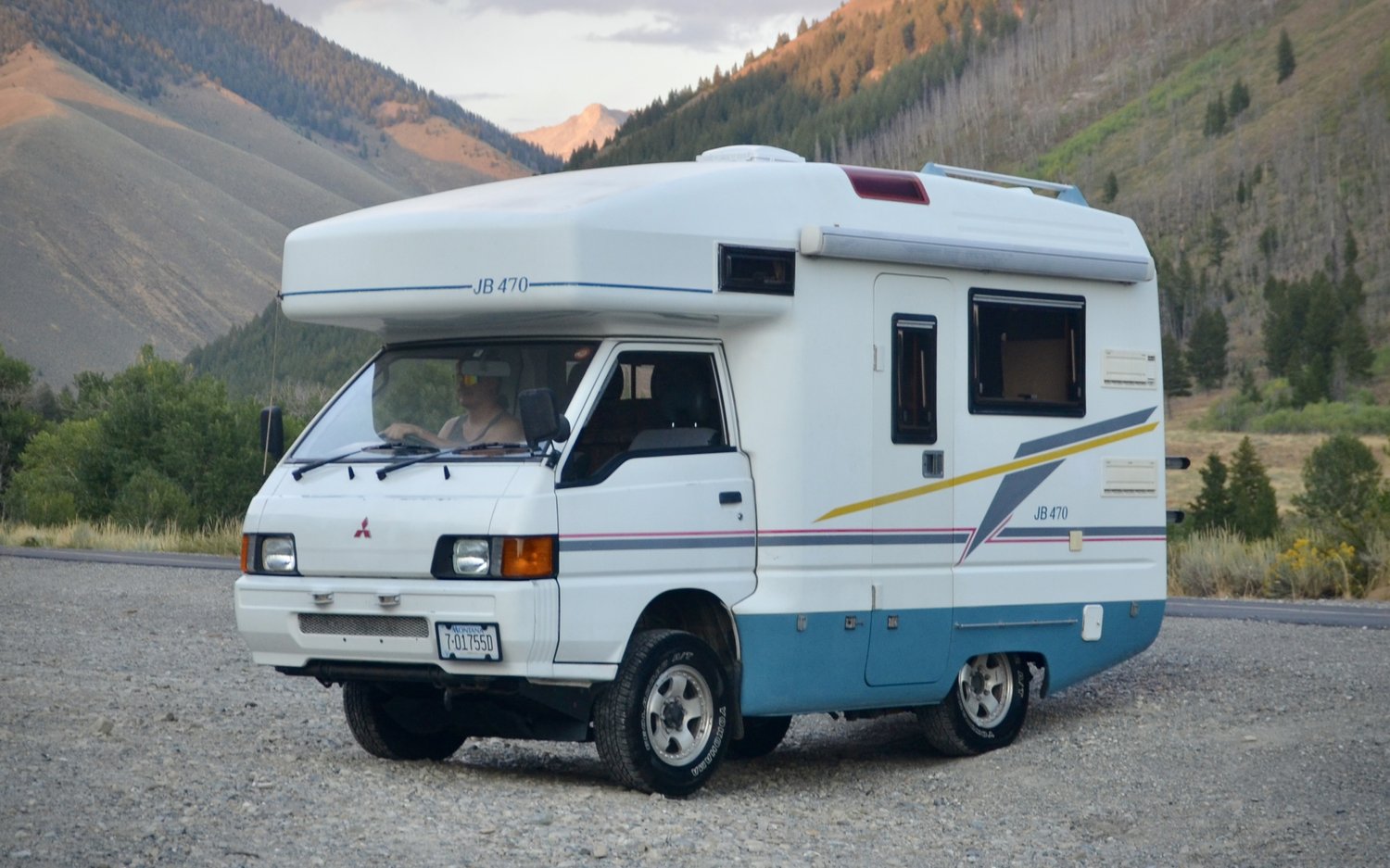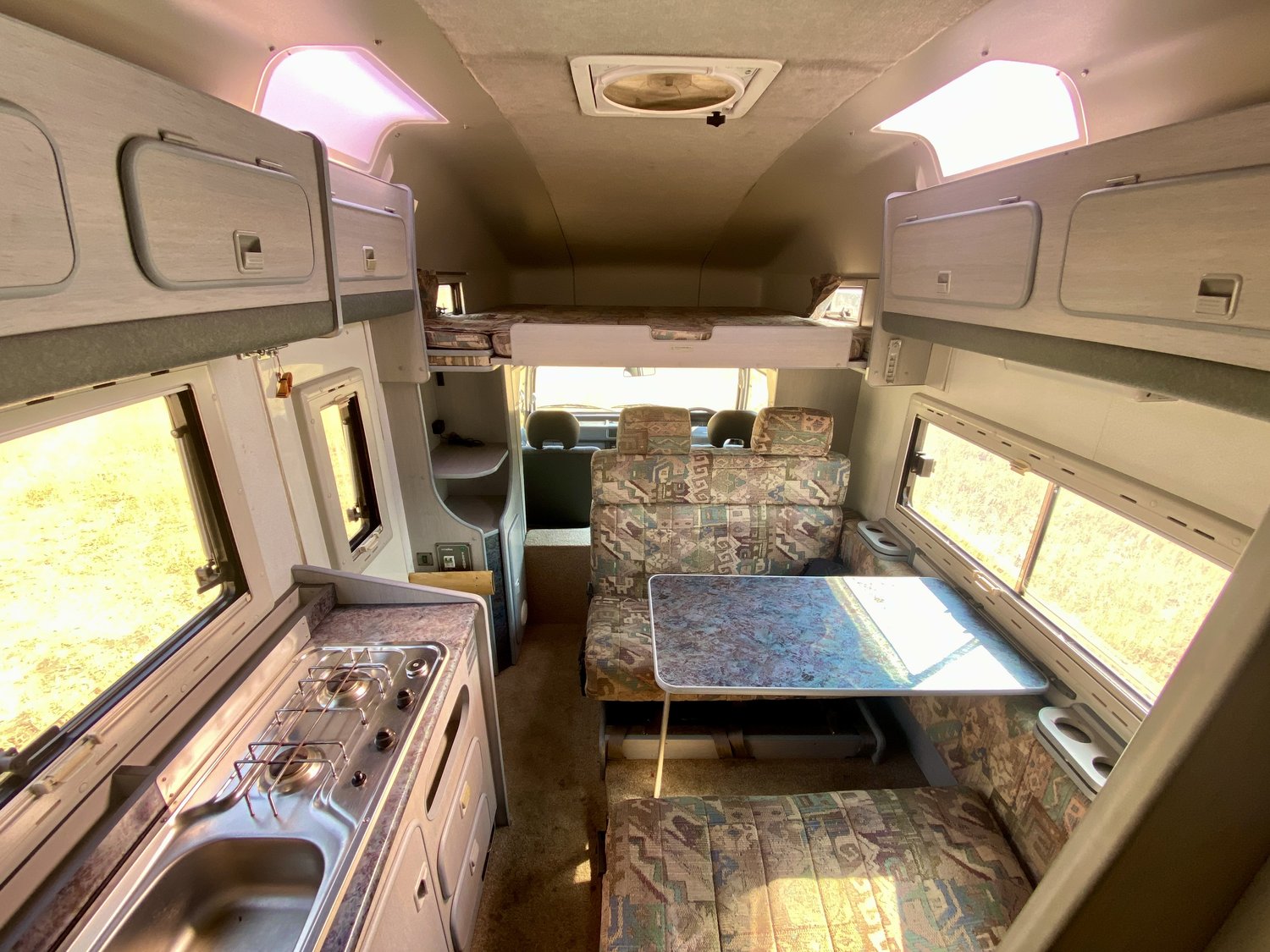 Around these parts, the Mitsubishi Delica is more than a novelty. It's the convergence of JDM capability, utilitarianism, and reliability. The Delica was first issued by Mitsubishi in 1968, offered as both a cabover van or pick-up truck. The Delica is still in production today, and has sold across the world under various names and variations, but the core spirit lives on in spades.
The JB470 is one of the camper van variations of the Delica, and they're so rare in the U.S. that only a small handful of Delica camper vans pop on the market every year. The fiberglass camper shell is imposed on a Delica truck chassis, and thanks to the highly-capable turbo-diesel motor and 4-wheel drive, the Delica camper van will confidently transport you off the grid with ease.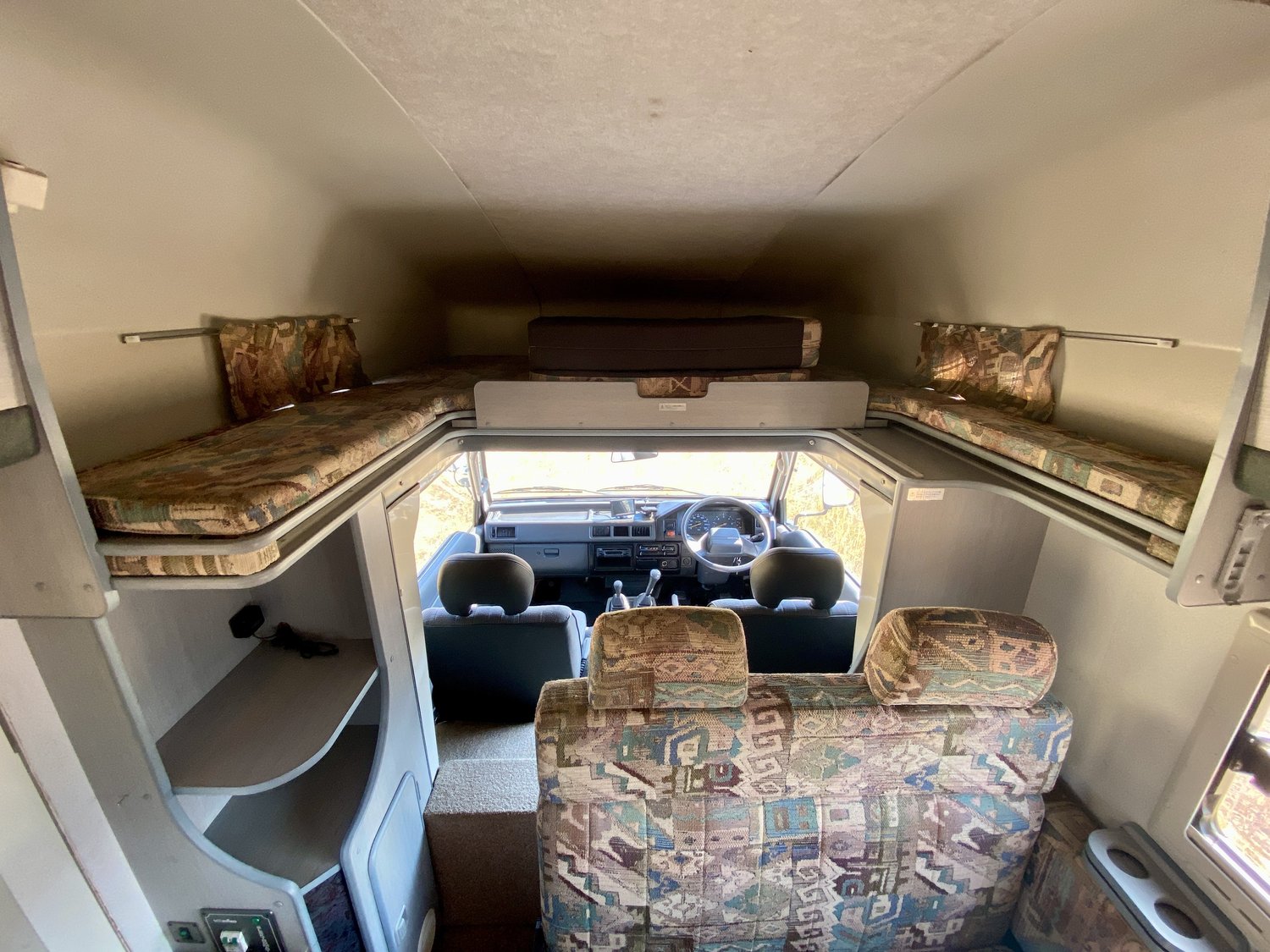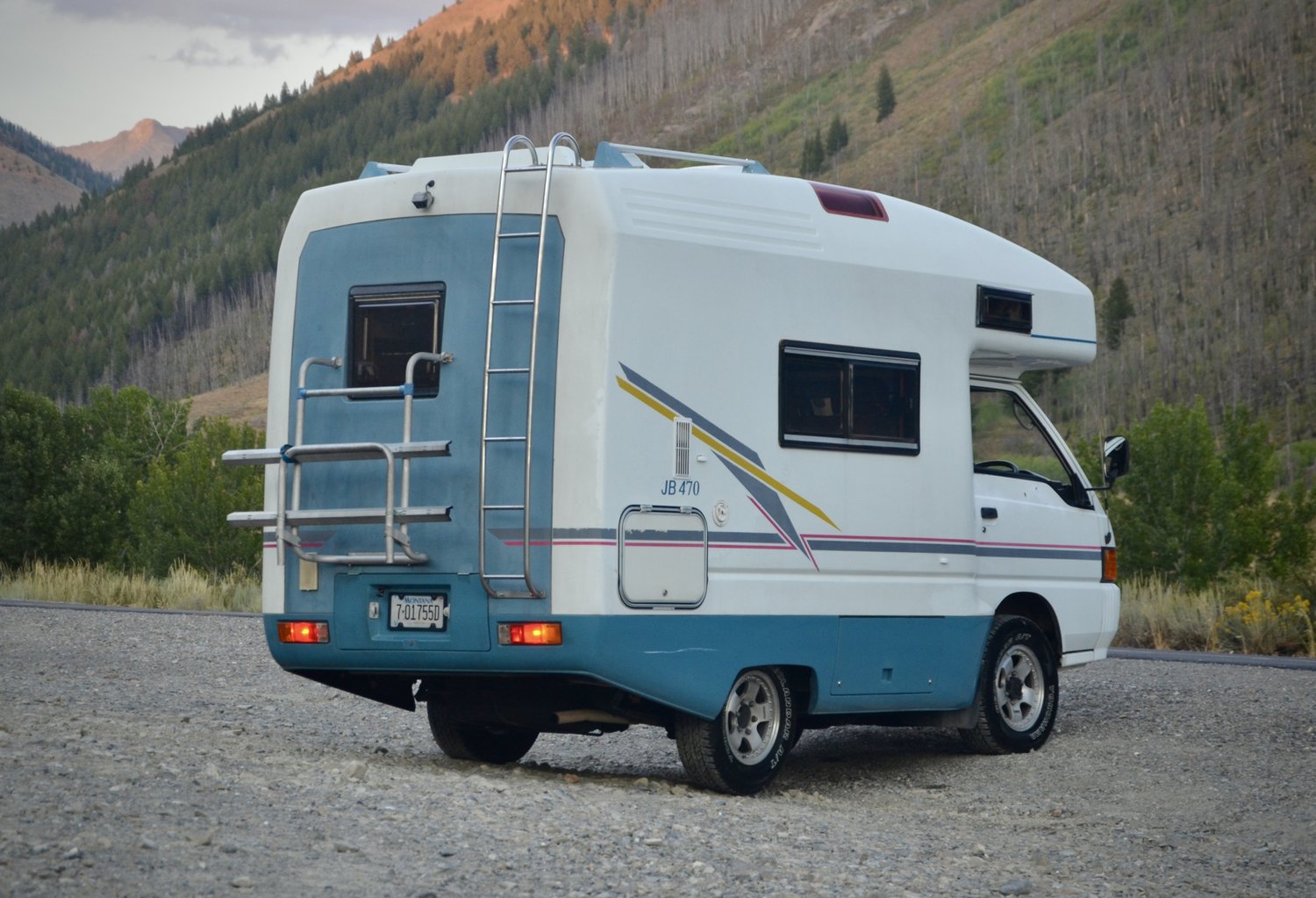 Specifications & Features:
For $39,995, the lucky buyer will receive a low-mileage, nicely-spec'd Delica JB470 complete with documented maintenance. Let's dig in. 
HIGHLIGHTS:
1995 Mitusbishi Delica JB470
2.5L 4D56 turbo-diesel engine, with boost increased to 12 psi.
5-speed manual transmission
Nomadic economy tune, including
4-wheel drive with hi/lo transfer case
71,204 kilometers / 44,244 miles
Seating and seat belts for six
Working back-up camera
Rear cabin with hangout mode and sleeper mode
3.5 gallon freshwater tank
8 gallon secondary freshwater tank
Greywater tank
Rear cabin Webasto diesel heater
Sink
Dual propane burner stove
Battle Born auxiliary battery
Passenger side awning
Outside table
Two external storage compartments
Shower & toilet stall
Refrigerator
15 in. two-piece wheels
225/70R15 Yokohama Geolandar A/T Tires
Recent Maintenance:
Timing belts replaced
New front case engine oil seals
Refurbished water pump and new thermostat
New radiator hose
Refurbished alternator
Valve clearance adjusted
New valve cover gasket
New front & rear shocks
New fuel filter
New oil filter
New air filter
Fuel pump tune
More Featured Trucks & 4x4s.
Like this one, but not sure if it's exactly right for you? Perhaps one these other amazing featured trucks and 4x4s for sale might be just the one for you.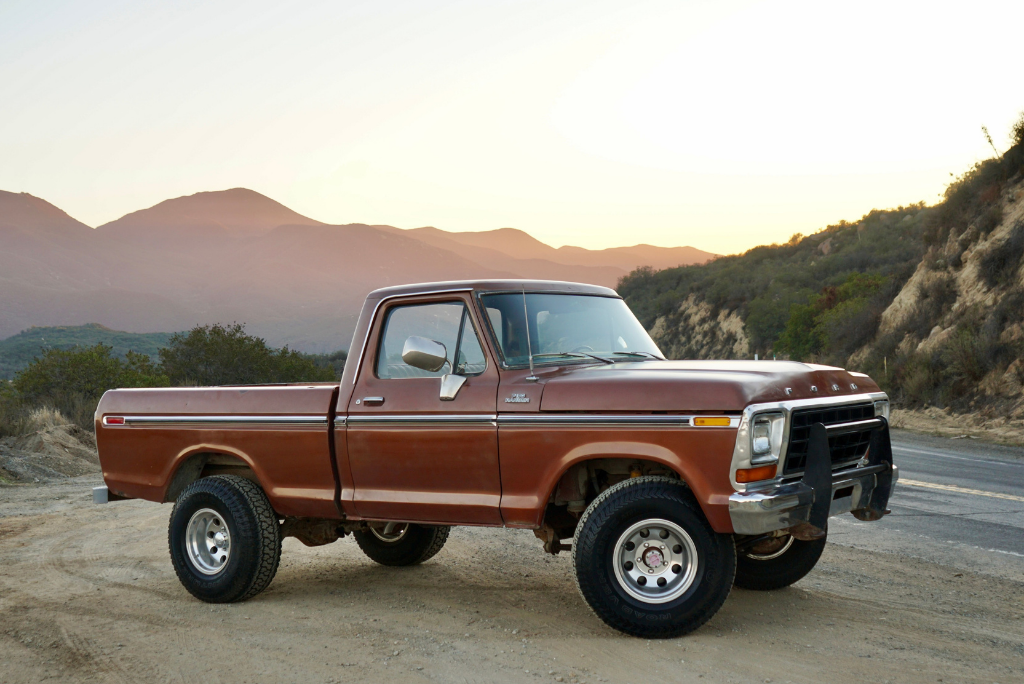 This dentside short bed from Vintage Chariots sports just oozes character. It's begging for a drive and it can be yours for $27,500.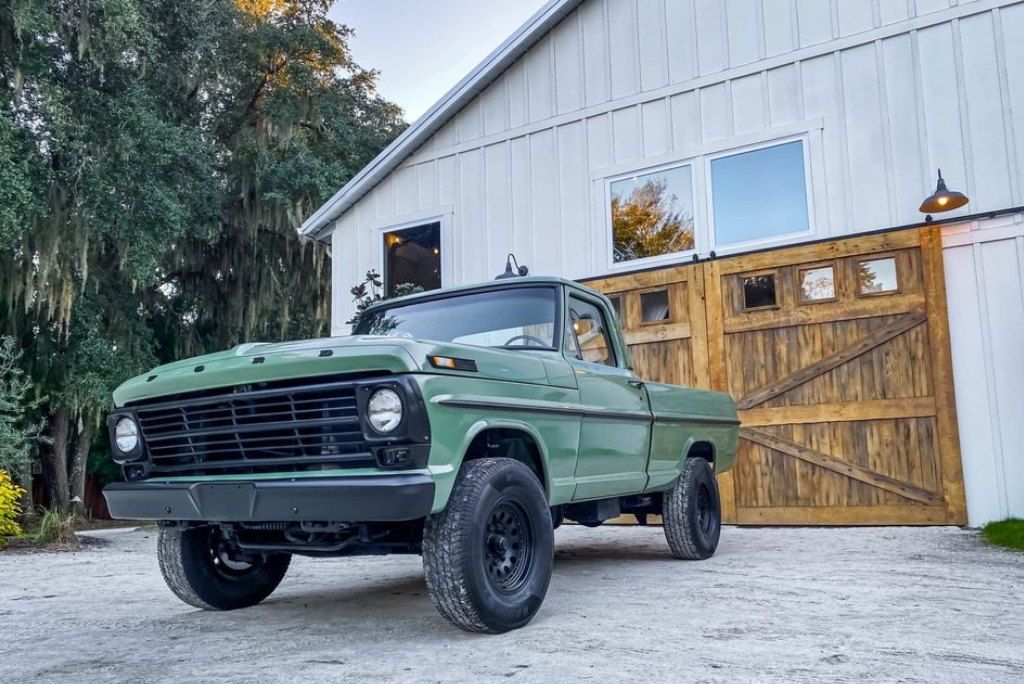 ::SOLD:: We are team #powerstrokeallthethings, so we love this rig. For sale by a private seller in Florida is a gorgeous restored 1968 Ford F-100 Custom Cab that has had a 6.0 liter Powerstroke turbo diesel transplant.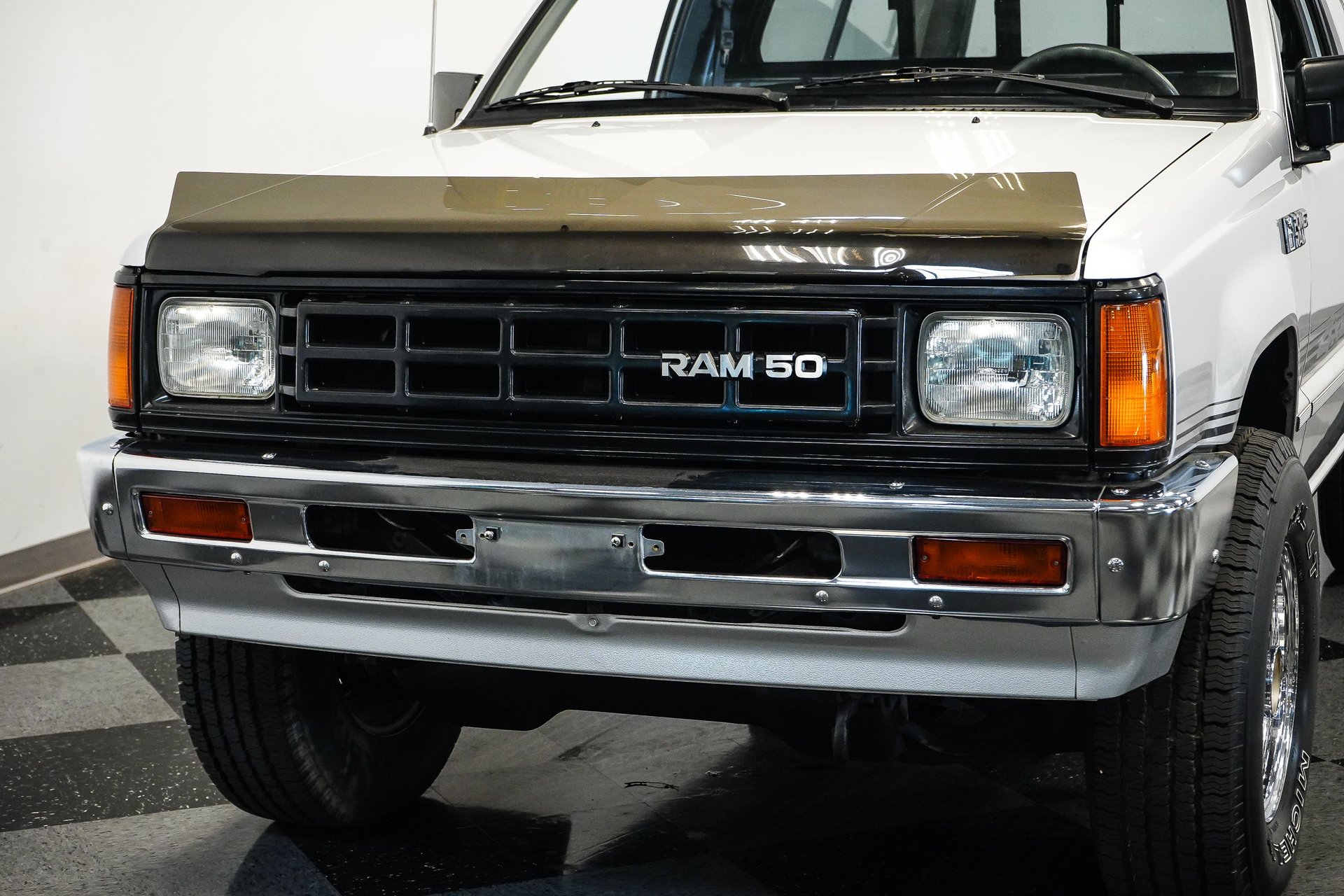 This classic 1989 Dodge Power Ram 50 is a scrappy yet entirely-capable compact 4×4, and it's for sale from our friends at Streetside Classics.