Ask any card-carrying member of the cult-like Chevy S-10 following and they'll swear on its dependability (or cheap replacement parts), versatility, and abundance of aftermarket support to bend it to your preferences. That same crew is also likely to advise you, should you find yourself in the market for an S-10, to get yourself a second generation (or later) model due to better options and some underwhelming powerplants in the first generation trucks.
But, this particular Chevy S-10 addresses power concerns in spades by taking the best motor of the bunch, the 4.3L LB4 turbo-charged V6, which is mated to a 5-speed manual transmission and 4-wheel drive. While we saw the LB4 in action with the legendary GMC Syclone, it was always paired with an automatic transmission and all-wheel drive. So, seeing this combination is certainly worth reaching out to Bullet Motorsports to see what it'd take to take possession of the keys.
Get a load of it in action: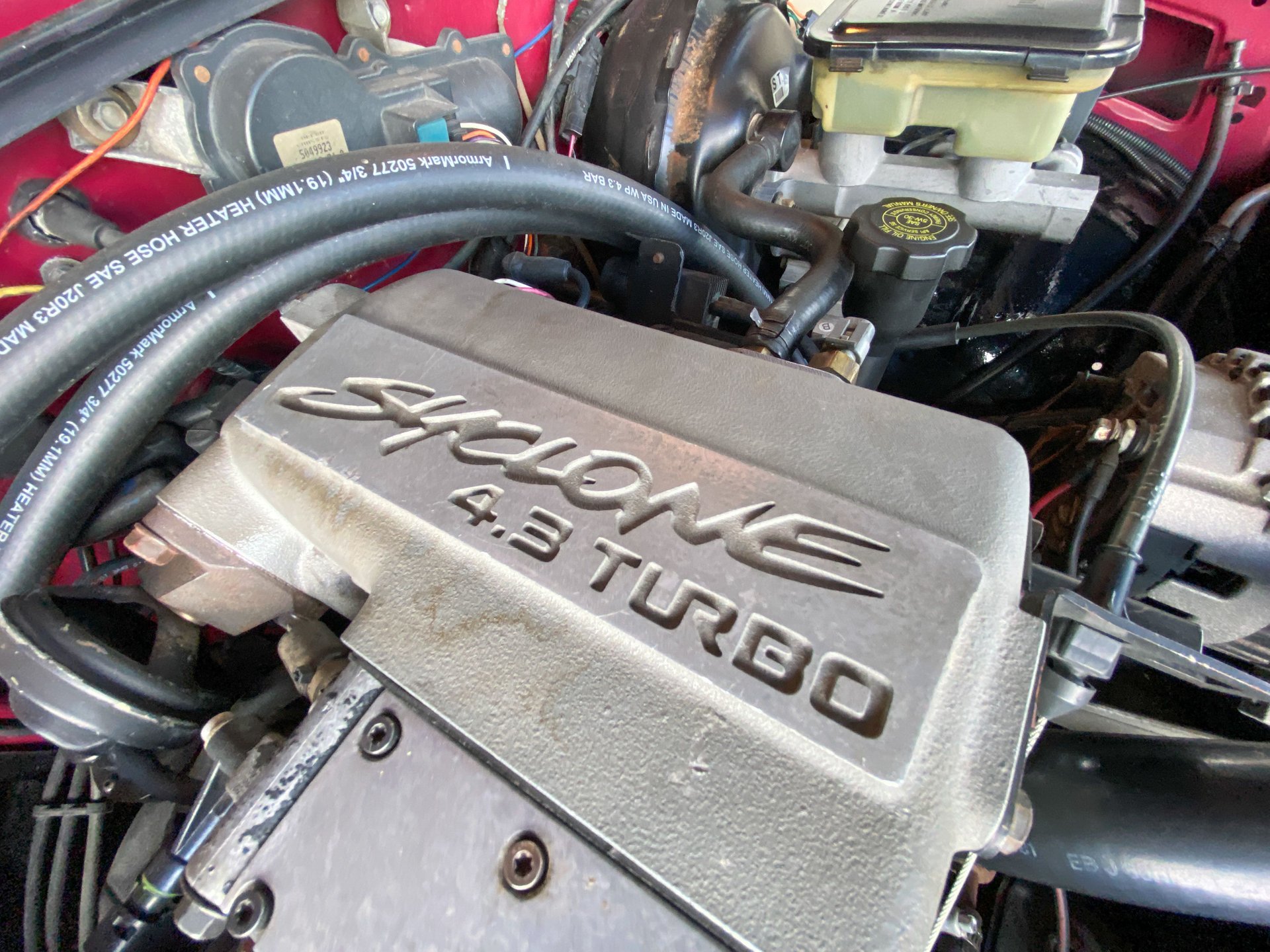 About the Chevrolet S-10.
In the late 70s and early 80s, imported light-duty trucks from Toyota, Mazda, and Isuzu were hitting the North American market hard and putting a noticeable dent in sales against the established domestic players. To get in on the action, Ford, Chevrolet, and Dodge mastered the art of badge engineering: taking a foreign-made vehicle and slapping on a domestic emblem and focus-group approved name.
It wasn't until Chevrolet introduced the S-10 for the 1982 model year that North America had their very own compact truck. It was powered by an underwhelming 1.9L 4-cylinder sourced from Isuzu, with an optional 2.8L V6 offered at a premium. GM offered a near-identical iteration as the GMC Sonoma.
The S-Series truck was discontinued in 2004, replaced by the Chevrolet Colorado.
What was the GMC Syclone?
In 1991 and 1992, 2,998 total GMC Syclones were produced.
The Syclone was a performance iteration of the Chevrolet S-10 / GMC Sonoma built in partnership between GM and tuner Production Automotive Services that utilized a turbocharged 4.3L V6 with acceleration that rivaled just about everything with four wheels in its day - including names like Ferrari and Corvette.
An SUV variation, the Typhoon, was also produced. Like the Syclone, the Typhoon was powered by the turbocharged 4.3L V6 with 4L60 4-speed automatic and all-wheel drive.
What is a 1st Generation Chevy S-10 Worth?
Pricing a 1st generation Chevrolet S-10 pickup truck, produced from 1981-1993, is about as scientific as tossing a dart, blindfolded, with your non-dominant hand, at a board...backwards.
While the S-10 was produced in ample volumes, these trucks were put to work, racked up high miles, ditched, or heavily modified. So, finding a consistent volume of comparable models on the market today can be quite difficult.
The S-10 market has fluctuated over the years, but appreciation has been kind to the market and we now see the moving average up to just over $13,000.
On the other hand, the highly-collectible, low-production GMC Syclone from which this S-10 borrows its 4.3L engine, has a moving average of just under $43,000.
Specifications & Features:
If you can't already tell, we're pretty infatuated with this beaut. The Syclone / Typhoon V6 is enough to grab attention of any truck or sports car enthusiast in and of itself, but having probably the only version that boasts both 4-wheel drive and a 5-speed manual, and, well, you have something truly remarkable.
HIGHLIGHTS:
True mileage unknown
Turbocharged 4.3-Liter Syclone V6
5-Speed Manual Transmission
Dual-Range Transfer Case
Maroon Paint
Maroon Cloth Upholstery
15 in. Cast-Aluminum Wheels
Front Disc Brakes
Bilstein Shocks
Integrated Fog Lights
Chrome Bumpers
Sliding Rear Window
Digital Instrument Cluster
Scanmaster 3 ECM Monitor
Delco CD Stereo
More Featured Trucks & 4x4s.
Like this one, but not sure if it's exactly right for you? Perhaps one these other amazing featured trucks and 4x4s for sale might be just the one for you.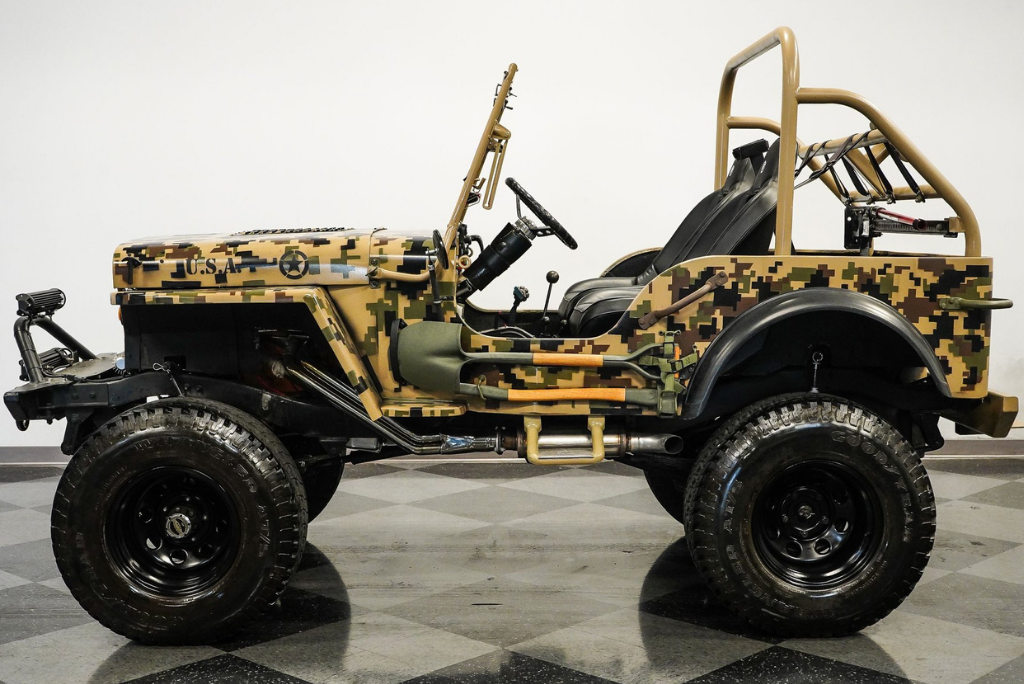 Are you a Ford fanatic that's always had a bit of a thing for jeeps, too? Buy this and get both. Meet the jeep made by Ford, for sale by Streetside Classics.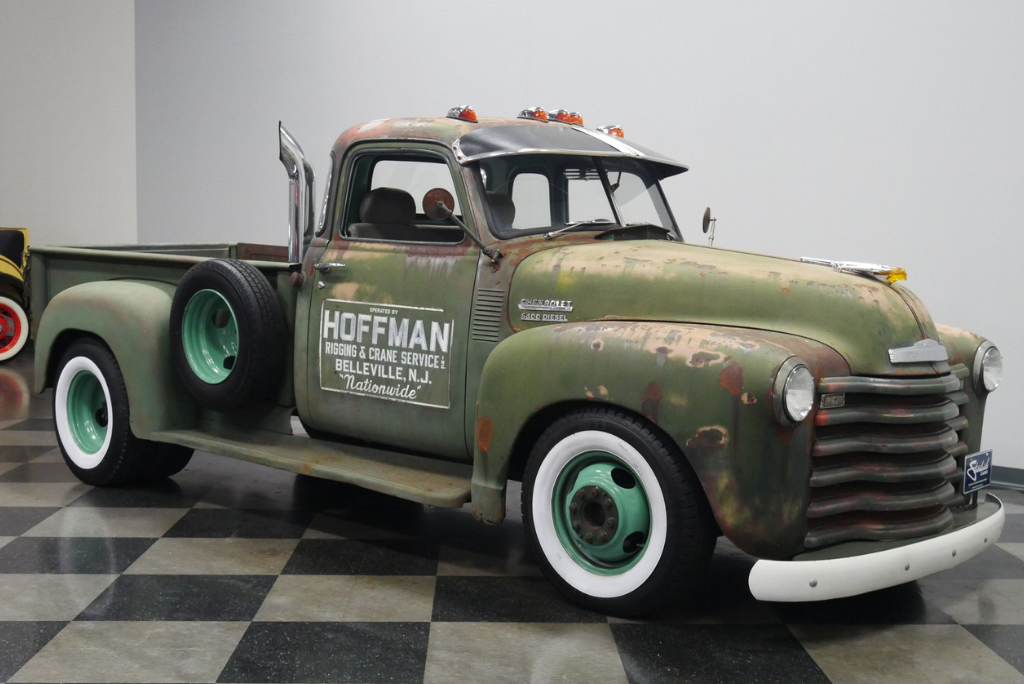 This 1949 Chevrolet 3100 for sale in the Nashville, TN showroom of Streetside Classics has the perfect patina, and comes with a monster 5.9L 12-valve Cummins turbo diesel 6 cylinder mated to a 3-speed automatic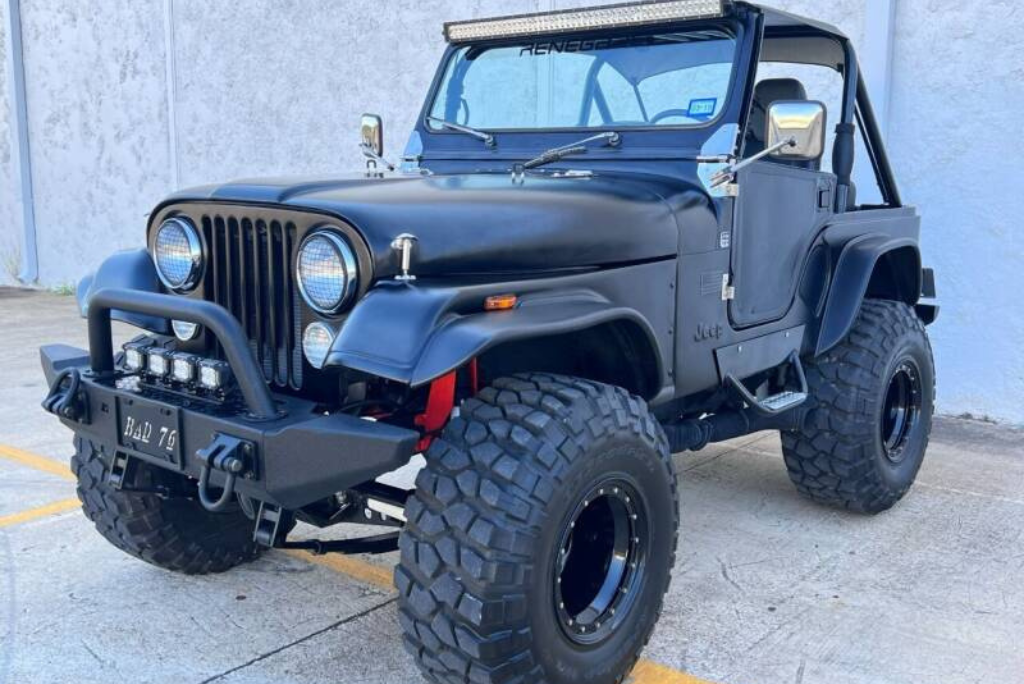 For sale by Rogers Motorcars out of Houston is this incredible freshly-nut-and-bolt-restomodded 1976 Jeep CJ-5. There's about a trillion things we love about it, but most of all we love the performance-cammed 350CI V8 crate motor with accompanying open side pipes.