UPDATE: BUMMER! THIS 1987 FORD BRONCO II GOT AWAY. VISIT OUR HOT LISTINGS SECTION FOR MORE 4X4S DAILY.
The voice-over on the commercial started with, "There a free-spirited little animal who's territory is constantly expanding..."
Now, if you happened to be focusing anywhere but the TV, you might think that the voice was referring to any number of '87 coupes or sedans, like the Ford Mustang GT, Audi 5000, Acura Integra, or Chevy Corvette.
But this particular ad was for none other than the Ford Bronco II, the compact counterpart to the big and bold Ford Bronco.
Introduced in 1983, the Bronco II was made available as a response to GM's shift into the small SUV market with the S-Series Chevy Blazer and GMC Jimmy, as well as sustained demand generated by the Jeep CJ-7 (and, starting in 1986, the Jeep Wrangler).
It was based on the Ranger platform and built in the Ford factory in Louisville, Kentucky until its retirement in 1990 after just two generations (1983-1988, 1989-1990). Its discontinuation was attributed to the rise of the Explorer / Explorer Sport - a mid-size SUV that was larger than the S-10 Blazer that the Bronco II was intending to square off against. The Bronco II also had earned a reputation for handling and stability concerns due to the high center of mass, which likely contributed to Ford wanting to part ways with the moniker.
However, the intention behind the B2 was to be a small, nimble, and capable off-roader - and that it did achieve. While it wasn't quite as robust as larger off-road vehicles, it earned its credentials by way of the solid stock suspension and 4-wheel drive.
The Bronco II was offered in either 2WD or 4WD and was powered by either a 2.8L V6, 2.9L V6, or 2.3L turbo-diesel I4.
Consumers could choose from manual or automatic transmission. Only the 1984 model year offered a 4-speed Toyo Koygo TK4 transmission. Subsequently, a series of 5-speed manual transmissions were used: the Toyo Koygo TK5, Mitsubishi FM145, and the Mazda M5OD. If you wanted an automatic, the options were a 3-speed Ford C5 transmission for 1983/84 model years, then the 4-speed A4LD for 1985 and later.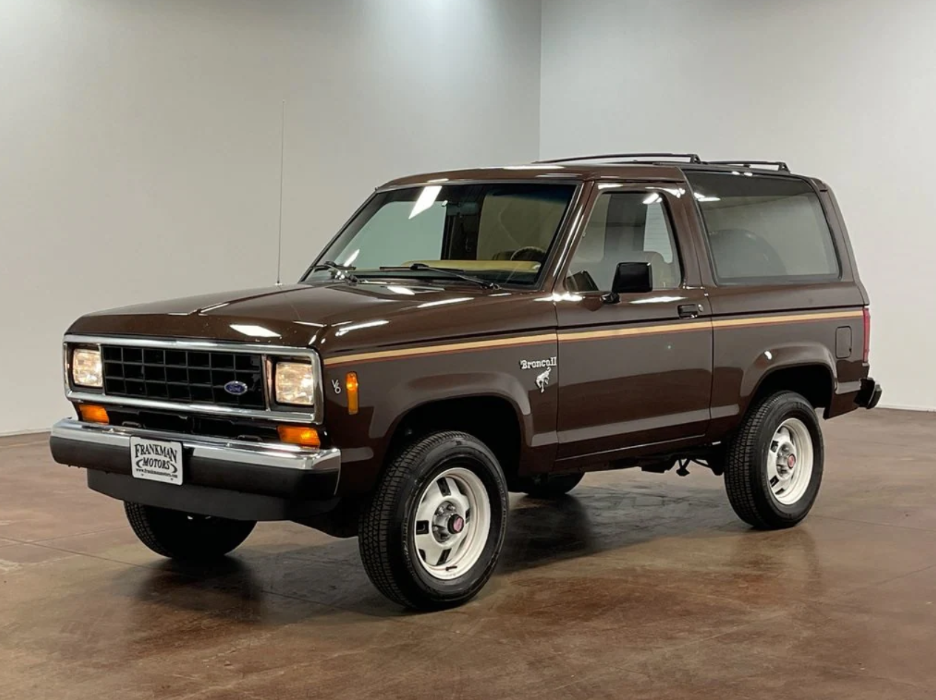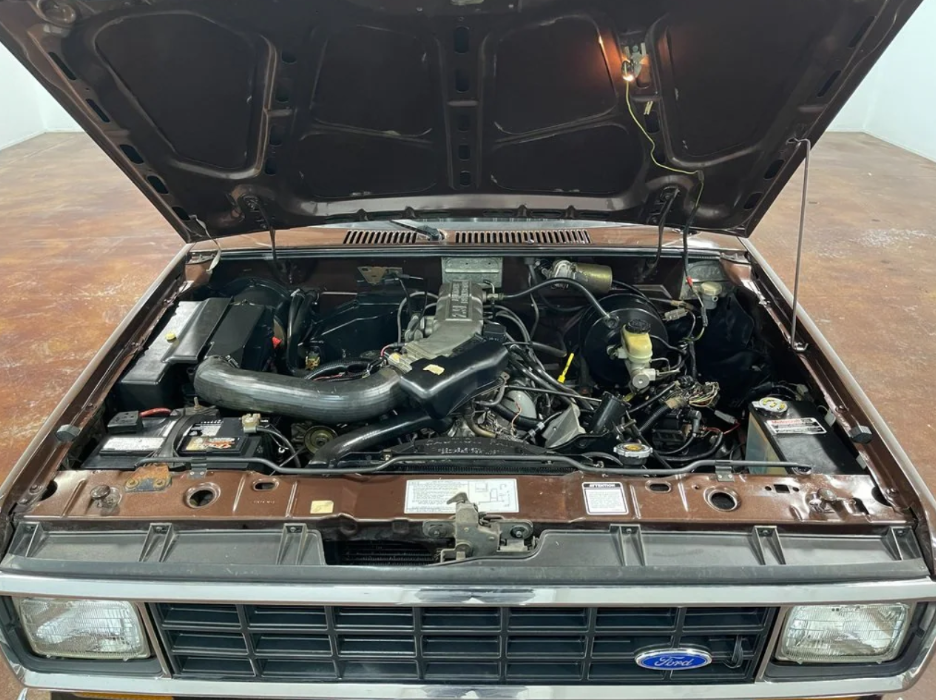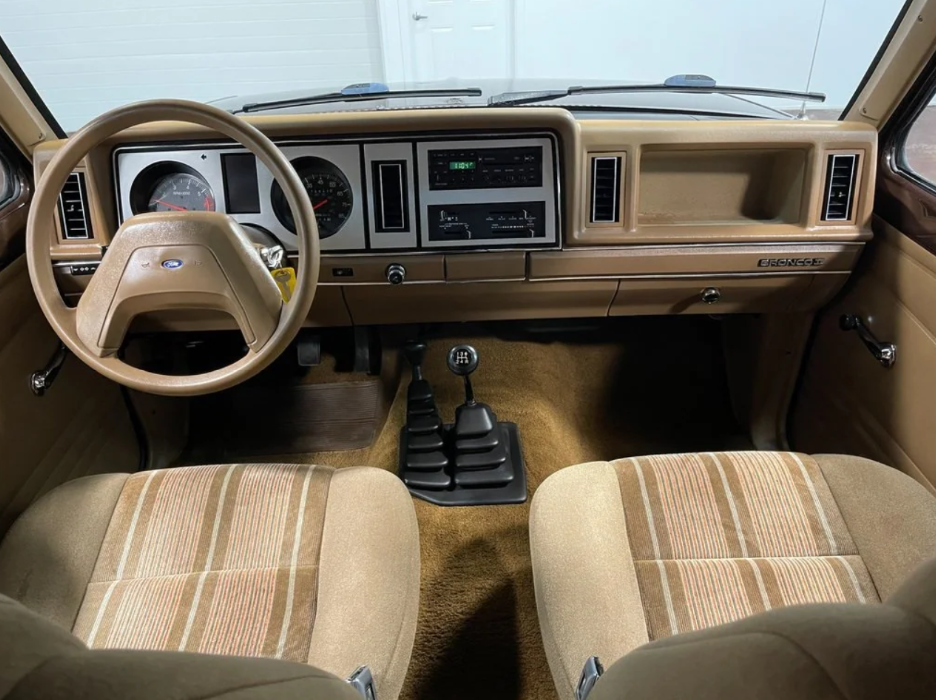 This particular example, for sale by Frankman Motor Company out of Sioux Falls, SD, is remarkably original and in wonderful condition. It's an XL - the base trim level - but that hardly takes away the allure. The exterior is Deep Walnut with gold/burgundy pinstripes lining each side. The inside is largely Chestnut, with two rows of cloth bucket seats.
HIGHLIGHTS:
58,668 miles
2.9L Cologne V6
5-speed manual transmission
Borg-Warner 1350 transfer case (2.48:1 low range)
Dana 28 front axle
Ford 7.5 in. rear axle
VIN: 1FMCU14T2HUA15272
Subscribe to receive a free weekly email with the best for-sale fourbies.