This Arles Blue beauty is an awesome refurbishment inside and out, but beneath the surface lurks something unexpected, yet wonderful. Because this 1995 Land Rover Defender 90 is an import, it's powered by the turbo diesel power plant that we were never privy to in the United States.
We're huge fans of this offering from Mad Rover Imports in Durham, NC and you can drive it home today for $56,995.
Dooooo itttt.
We'll start with this Defender 90's most coveted characteristic. This one has been equipped with the robust 300Tdi engine mated to a R380 5-speed manual transmission that shifts well, with light and smooth actions. This particular powerplant is often regarded as Land Rover's best engine ever produced, and has a reputation as being completely bulletproof.
It sounds about as cool as hell too, as you can tell in the YouTube video Mad Rover Imports provided with the listing, which you can view here. They say the motor has 88,000 original miles on it and runs very well.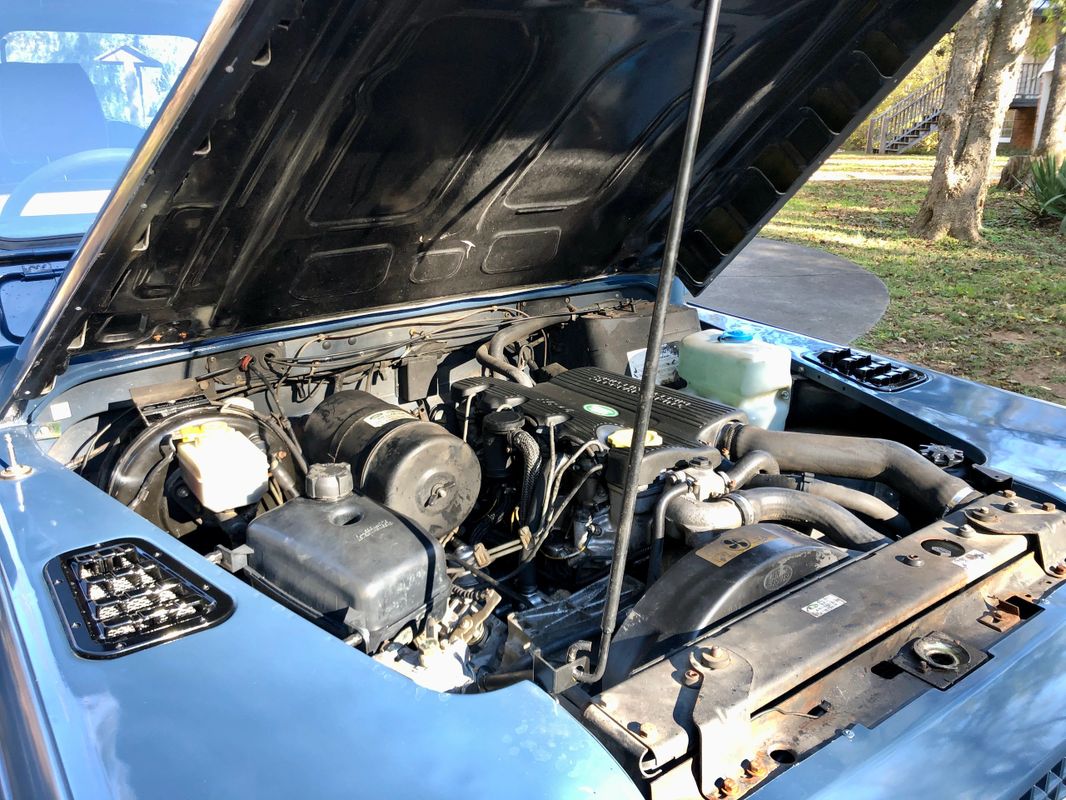 Aesthetically, it's wonderfully retro-boxy, having been nicely refurbished inside and out. The first thing you can't help but notice is the beautiful new sheet of Arles blue paint, which is enhanced even further with color-matched 16 in. Wolf steel wheels wrapped with all new retro 265/75/16 Ranger Insa Turbo A/T tires.
It also sports LED lights, a PUMA hood, full Exmoor Trim premium carpet, factory gauges, side-facing bench seats in the rear cargo area, new door hinges, hardware/bolts and a gorgeous Exmoor Lignum wood rim steering wheel. Perhaps our favorite part of the interior is the luscious alcantara headliner. It's such a cool touch paired with the otherwise relatively minimalist interior.
An underrated feature of this 90 is that it also comes freshly wax oiled underneath, which you can see in the pictures provided by the seller. It's a small touch from the Mad Rovers team, but anyone living in the coastal United States will appreciate the extra protection against the corrosive outside elements.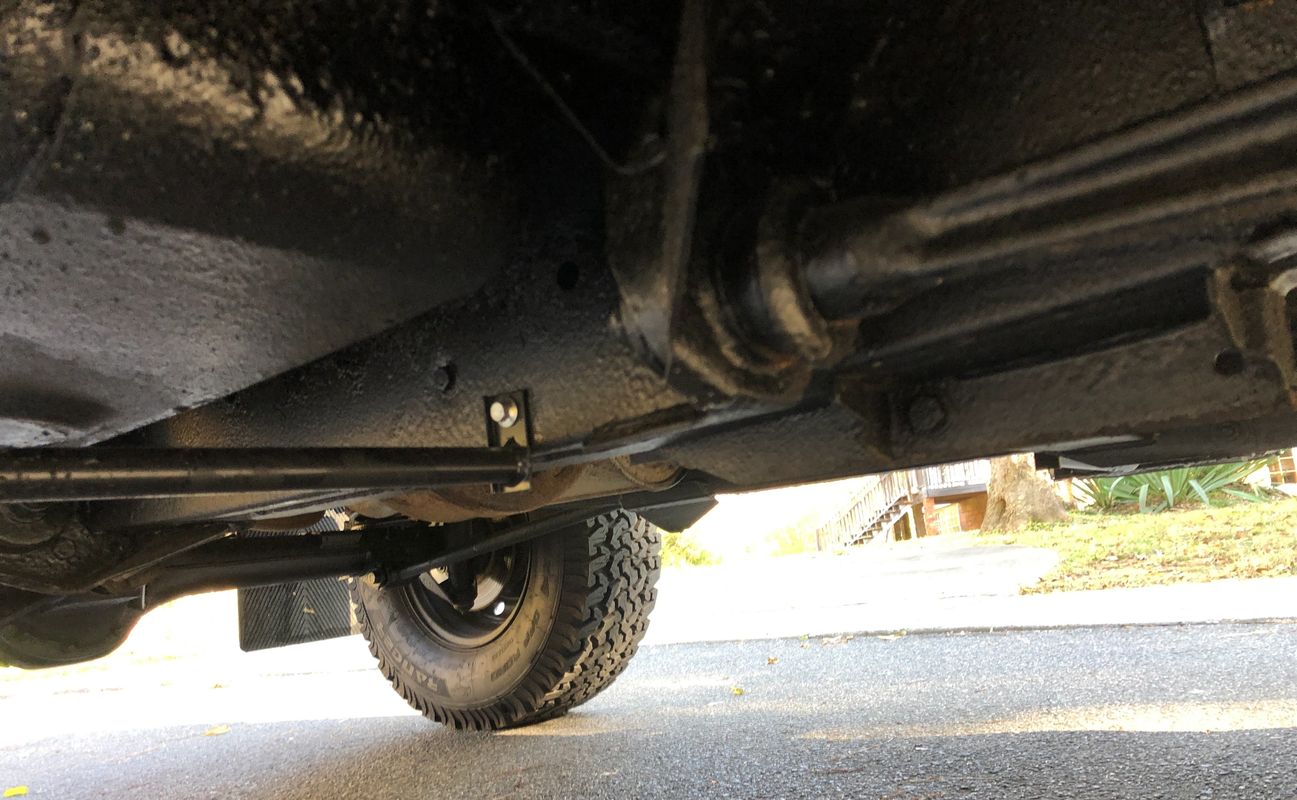 Aside from the skillfully-completed refurbishment, Mad Rover Imports has also done some recent mechanical service to this 90 as well. This includes an oil and filter change, new fuel filter and air filter, heavy duty drive flanges, a new fuel tank, new panhard and radius arm bushings and new front track rod ends. 
It's more than ready to rock. 
MECHANICAL:
Permanent 4-wheel drive system

2-speed High/Low transfer gearbox and a lockable center differential

R380 5-speed manual gearbox

LT230 transfer case

Power steering

Disc brakes front and rear
INTERIOR:
Rear bench seats with lap belts

Center cubby box with cup holders

Exmoor Lignum wood rim 15 in. steering wheel

Original Land Rover cassette/FM/AM radio

DEFENDER Alloy engraved interior door handles
BODY & EXTERIOR:
Land Rover 16 in. heavy duty Wolf steel wheels - x5

Insa Turbo Ranger A/T tires 265/75/16 - x5

Rock/tree sliders

Puma hood 

Steering guard

Heritage style front grill

Hi-Force intake grill tops

Foldable side and rear steps

Front heavy duty drive flanges

Clear LED lights - brake, side & indicator lights